Some yummy ornate goodness hot and fresh from the oven for you! Shelbie at
Making it Mine
just happened to stumble upon this first dresser. Just happened to stumble upon it. Yeah. I want to know what fantastic neighborhood just has old rickety dressers laying around waiting for love. I found an empty Dr. Pepper can outside the other day … but it's just not the same.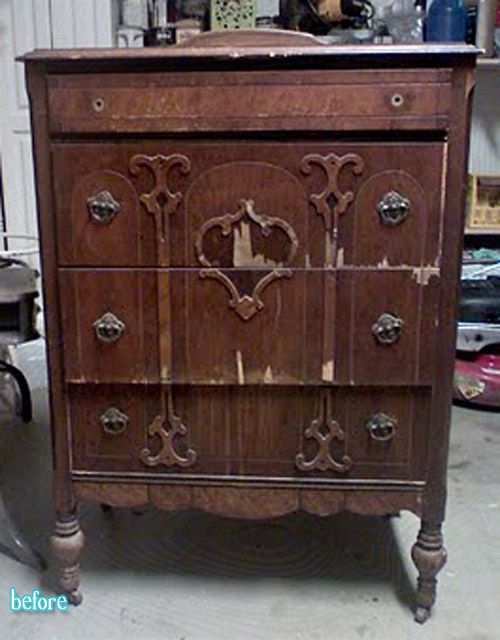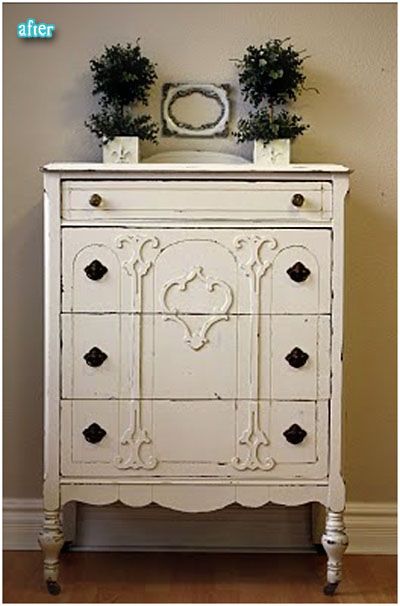 And isn't this one beautiful? Look at that detail! No, really look at it! I demand that you smoosh your face against your monitor and drink in that delicious detail! The dang thing is gorgeous. From Cindy at
Cameras and Chaos.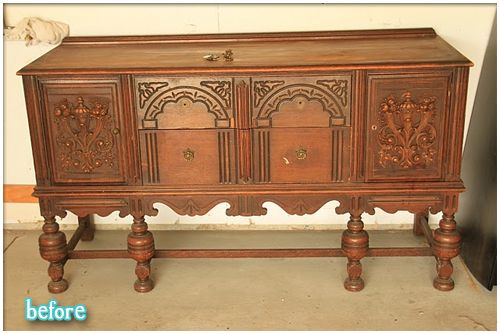 83 pages of tips, instructions and pictures for only $10!

Download your copy today!

***
I have personally read this ebook and am happy to recommend it,
and I am totally not just saying that because Better After is name-checked in it! What what!

***