Carlene jazzed up her boring ottoman with stripes and checks! Whoever said stripes and checks clash otto be ashamed! Ha ha! Get it? Otto? Sorry.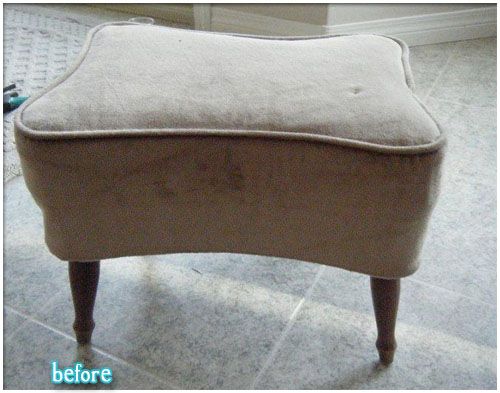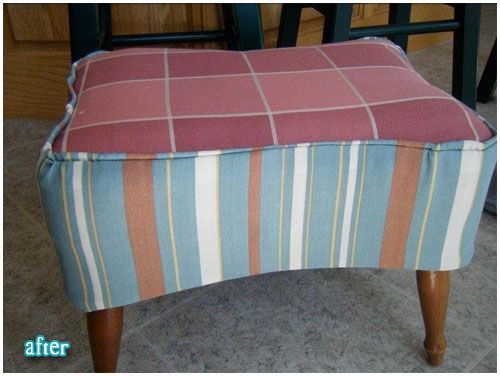 Woah. This before wasn't boring one bit. It rather reminds me of a lava lamp, or a magic mushroom. Or an upholstered lovechild of the two. This ottoman probably came from the back of a van fully covered in black shag carpeting with a blacklight dangling overhead.

But now it is cheerfully orange with a cute little ricrac border. It looks like a petit four. Delectable! From Kelly at Zerbert.