For your viewing pleasure, I shall now present to you: Two Chairs! They were similar in shape and overall … uh … funkiness, but with a little tender loving care, they have now been transformed! 
First Billie traded in her chair's gold damask fabric, (which could actually be quite stylin' if it wasn't decomposing), for a light and lovely leaf print. Looks super cute next to her vintage suitcases, nonchalantly dripping in pearls. See more on her blog
Billie Monster.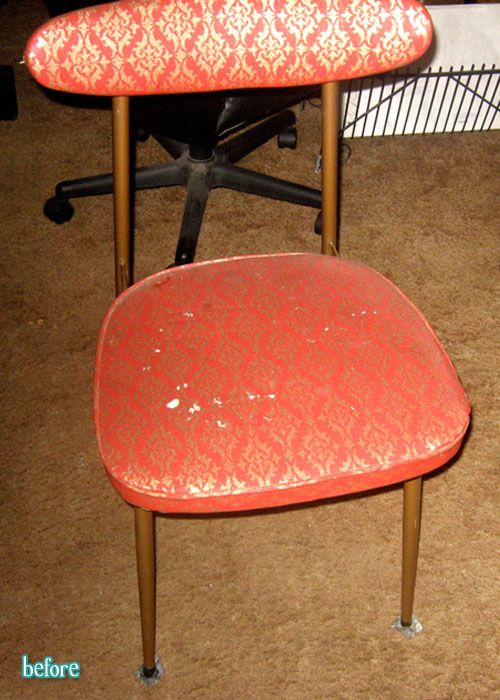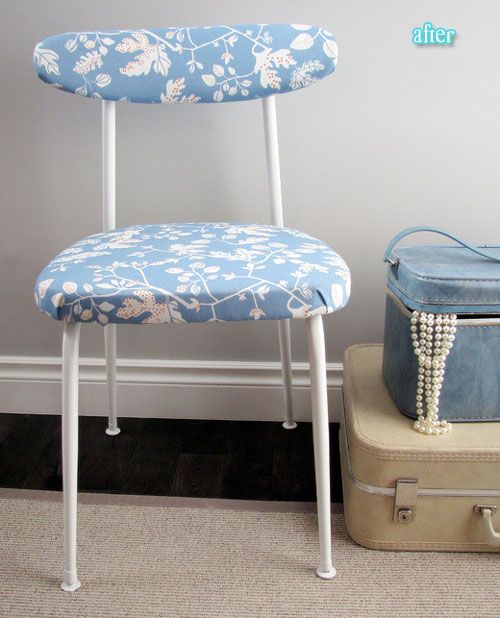 This chair also had a unique shape, but featured some upholstery that was so unoffensive it was offensive. Kacee remedied that right quick and has a chair bursting with personality to show for it! See her story on her blog
Caleb and Kacee.

Thanks ladies!