My first apartment had red kitchen counters just like this before bathroom. Did they add a dash of "whimsy" and "fun" to my kitchen? No. They brought shame. Red counters are just not
ok
, unless they are installed in a preschool or at the pediatrician's, or maybe at the front office of the circus.
 Rachel felt the same, and thus took a sledgehammer to the red counters and just about everything else in her old bathroom. In only eight days she had transformed it into the serene and spa-like space it is today. Lots more to see on her cute blog
First Home Makeover.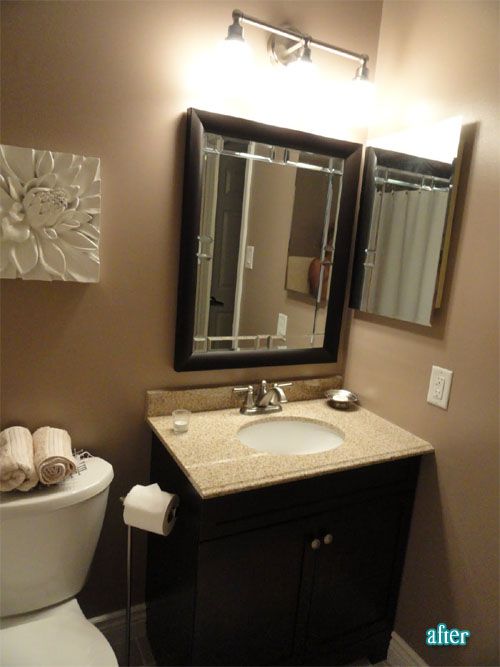 This post has been brought to you by