Yikes. Not that this red-velvet work of art was … um … trashy, or anything, but it looks like it came from the waiting room of the 24/7 Chapel o' Luv on Las Vegas Blvd.
Hey, remember when Britney Spears got married for 55 whole hours at one of those places, back when she was super skanky and in her letting-it-all-hang-out phase?
And remember how lately she's been looking all fit and trim, dating a respectable guy, reunited with basic hygiene and has kept her bits tucked away? And the sofa? It's like the same thing.
From Better After reader Kira, who inherited this piece from her inlaws. She says, "We tore the entire piece apart, stripped the finish and removed all the old red velvet upholstery and spring seating. The finished project includes refinished wood with in a deep brown wood dye, new foam seating, yellow plush microfiber upholstery and brass tacks." 
Super classy job Kira!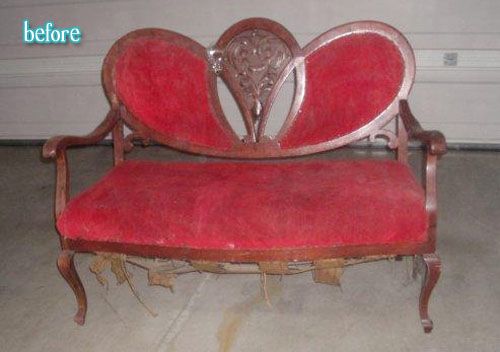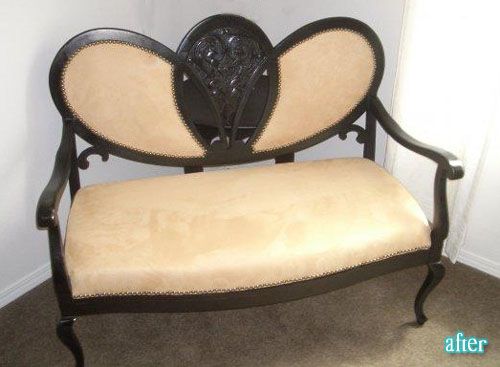 83 pages of tips, instructions and pictures for only $10!

Download your copy today!

***
I have personally read this

ebook

and am happy to recommend it,
and I am totally not just saying that because Better After is name-checked in it! What what!

***