What organizes your papers and is about the size of a breadbox? How about a breadbox turned organizer, that's what! Lucy of
Lucy Designs
modified this ordinary breadbox with a few decorative shelf supports and a cute knob. Ingenious! I would have never thunk of that one.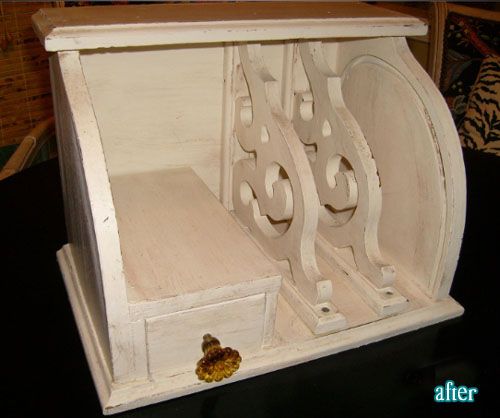 But that's not all! She added her creative touch to what used to be a plain old bookcase too. (Secret: this is not the actual before bookcase. The picture has been misplaced. The actual before was even plainer, basically a rectangle). She added the moulding at the top and bottom,
nail head
tacks and balusters!
(Another secret: I just learned the difference between 'baluster' and 'balustrade.' According to about.com, "A balustrade is a row of repeating balusters – small posts that support the upper rail of a railing." Feel free to use this tidbit of knowledge to impress your friends!)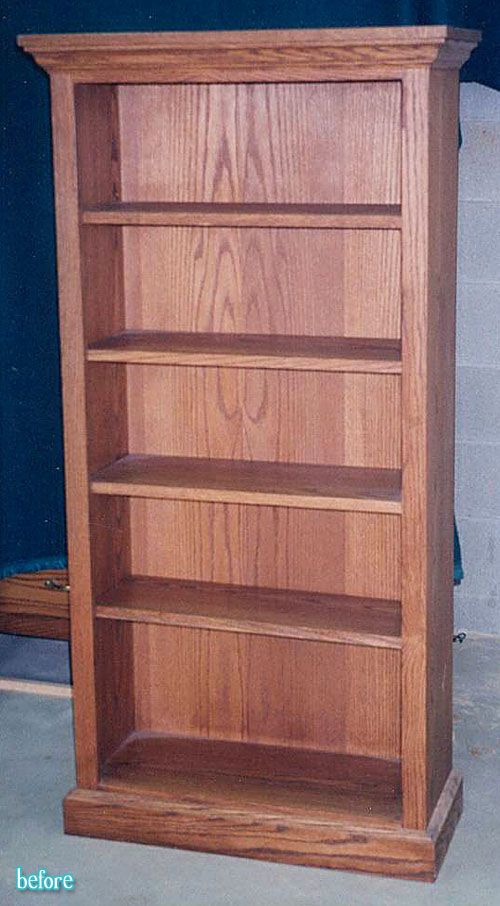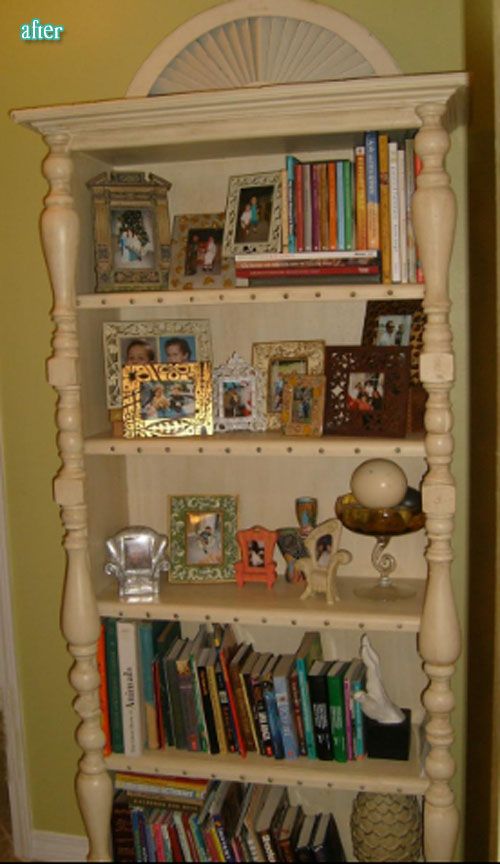 Holy smokes, there's more! Lucy attacked this old and damaged chest with her signature artistic flair and gave it personality and then some. Check out more of her work at Lucy Designs. Great work Lucy!