Han found this hutch at a used furniture store for $85. That's a great deal considering how she can sell it for way more now that it's all beautiful and stuff.
 I shudder to think of the time when that gold trellis design was in style, or "groovy" or "keen" or "
neato
" depending on how far back in time we actually need to go. Looks so much more open now without it. Thanks Han!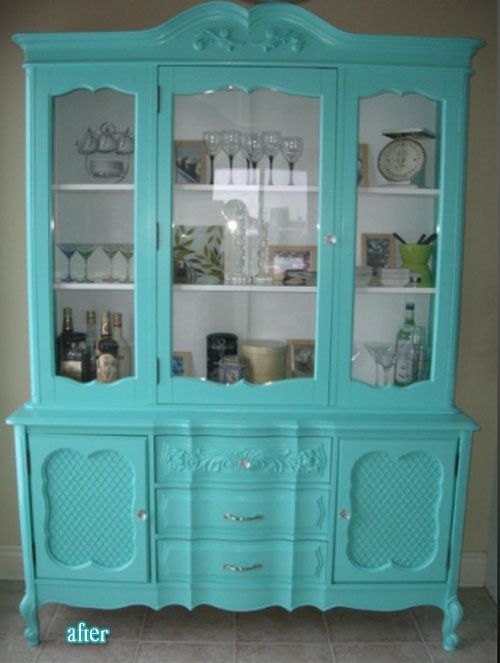 This post has been brought to you by