Yes, she did. It's true. Mandi from
Vintage Revivals
covered her nightstand in tinfoil. But that's not even the crazy part. The crazy part is it looks awesome!
As I scrolled through her post
HERE
 and watched the transformation, I was pretty sure it was going to end up looking like my high school notebook from Spanish class. The class wherein instead of conjugating verbs, I spent the entire semester sitting in the back, peeling gum wrappers apart and decoupaging the cover of my notebook and writing super cheesy poems inside. In English. Sorry
Señor
Hall. 
But it looks nothing like that, it looks like weathered tin or something equally
vintagey
and cool. Great job Mandi!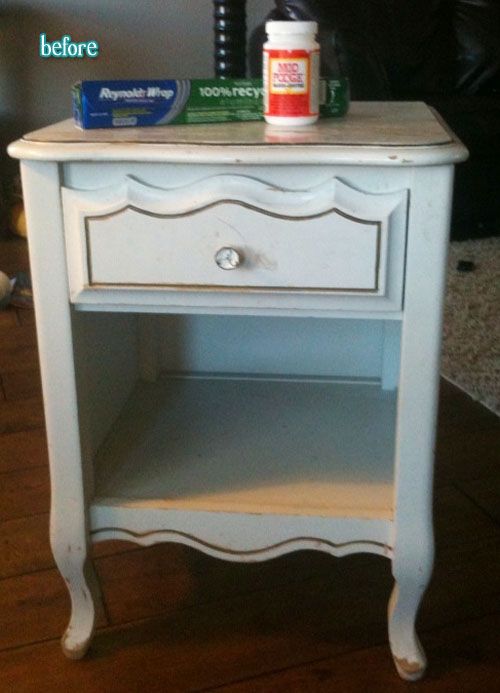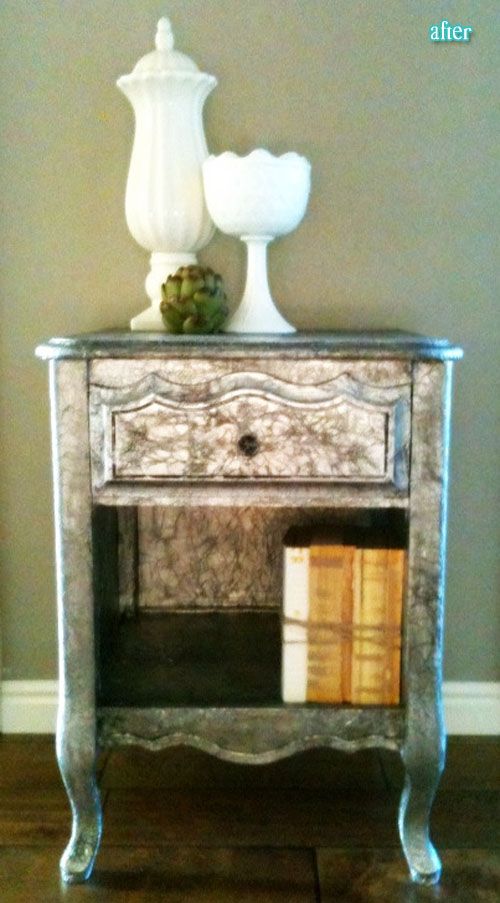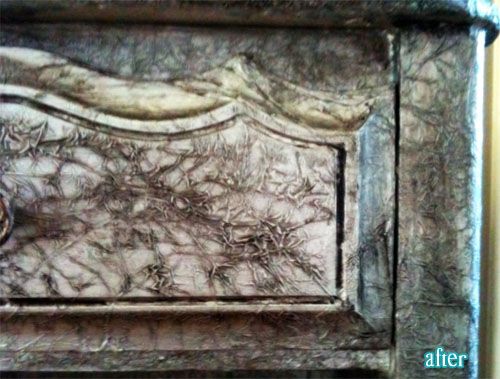 This post has been brought to you by