Apparently, if you go to
ReStore
by Habitat for Humanity, you can find stacks and stacks of old cabinet doors. I say 'apparently' only because for some reason the
ReStore
nearest to me is about the grungiest, grossest establishment I've ever been in. That's saying something, because it takes a lot to scare me off. So, if you are able to spend more than 10 seconds in your
ReStore
, or have access to any other old cabinet doors, here are a couple ideas for you!
First, Jana took this old door and made a cute little hook hanger! The knobs are what give it that extra touch, save your $$ and skip
Anthropologie
and hit Hobby Lobby first! Jana reports they have a great selection of knobs! See more on her blog
Scatter Sunshine.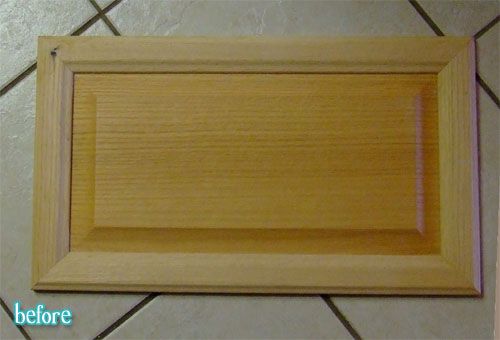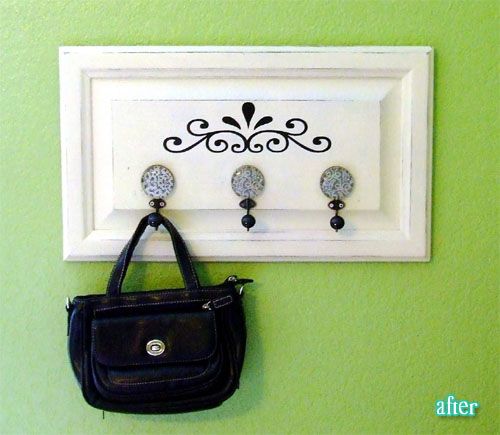 Karen from
Never Enough Time
couldn't bear that these solid wood doors were destined for the landfill. So she whipped out her screwdriver and salvaged them from a home that was about to be torn down, and turned them into works of art with metallic foils, plaster and embossed designs. Thanks Karen!