If you squint your eyes and look closely, you can see that this before dresser was quite ugly. Actually, you could have probably stood across the street, glanced in this dresser's general direction for a brief second with one eye closed, and STILL been able to tell that it was butt-to-the-ugly.
But take a deep breath and cast your eyes on the after. Are you ready? You'll never be ready. Just go look at it already.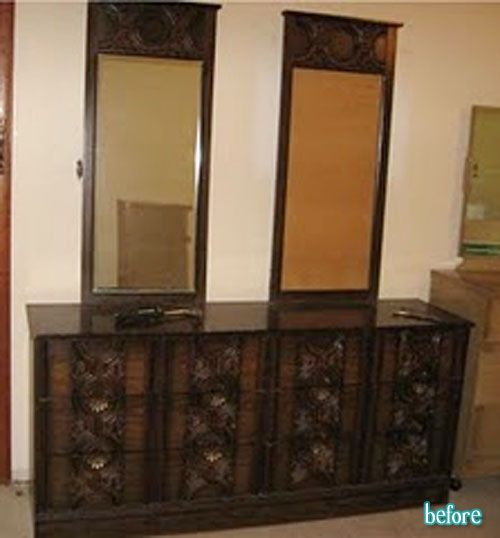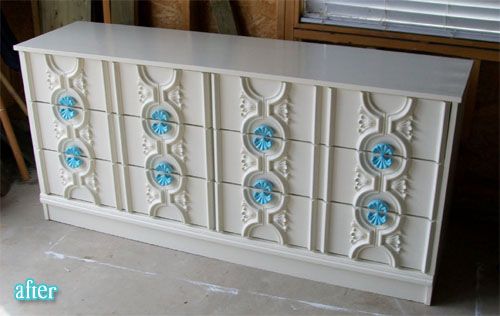 **heavens opening, angels singing, trumpets sounding, doves flying by in formation**

Just beautiful!

From Dharma at A Wannabe Mermaid.


83 pages of tips, instructions and pictures for only $10!

Download your copy today!

***
I have personally read this ebook and am happy to recommend it,
and I am totally not just saying that because Better After is name-checked in it! What what!

***