Who's in the mood for a few chair makeovers? I am! I didn't mean to, but they kind of segue from wickery weave upholstered chairs to revamped rockers, with one vinyl (holy crap, it just took me like seven tries to spell vinyl) monstrosity in the middle. So enjoy the ride!

LOVE this paisley fabric with the white. It reminds me of ice cream for some reason, or maybe that's because Team Umizoomi is singing about ice cream on the TV right now. 

From Cindy at Cameras and Chaos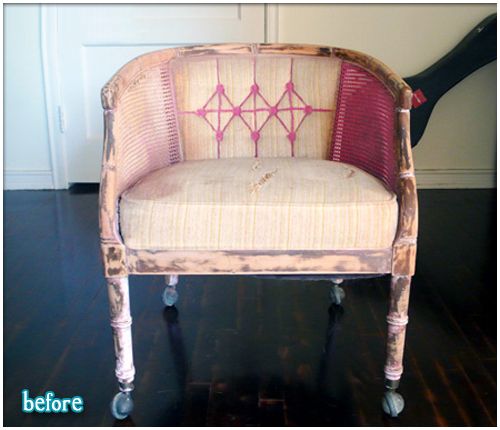 From Ryan at Modern Pop, who definitely added a modern pop of color to this formerly destined-for-dumpster chair.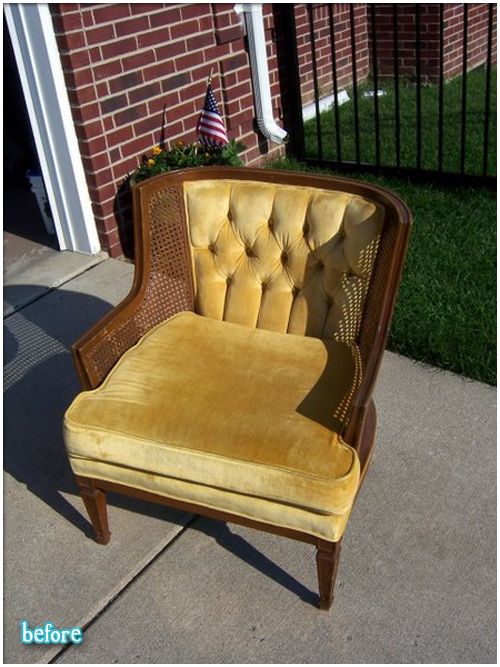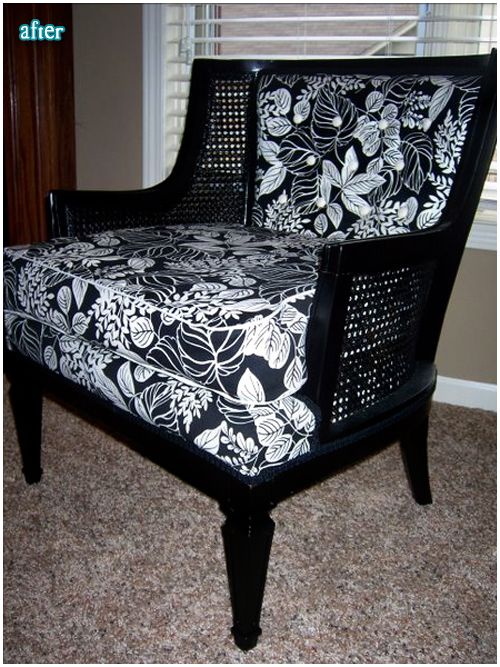 An amazing do-it-yourselfer upholstery job from Amanda at Heart Tree Home. Check out her blog for the full tutorial!
One of these days I'm going to get brave enough to try upholstering myself, I swear. It's just that there are so many steps involved! Like, first, find a perfect piece of furniture, then find fabric that I like, cough up enough cash to purchase said fabric, gather supplies, try not to get discouraged and give up when I realize my staple gun is out of staples, store it in the garage temporarily, pull it out 2 years later only to realize that I now HATE the fabric I bought and have no place to put the chair. Sigh.
See what I mean about vinyl monstrosity? Yikes. Sarah at 
Hillbilly Frocks
saw potential there though, and it turned out super cute. Love those sexy legs. Now I'm going to get weirdo "sexy legs" spam.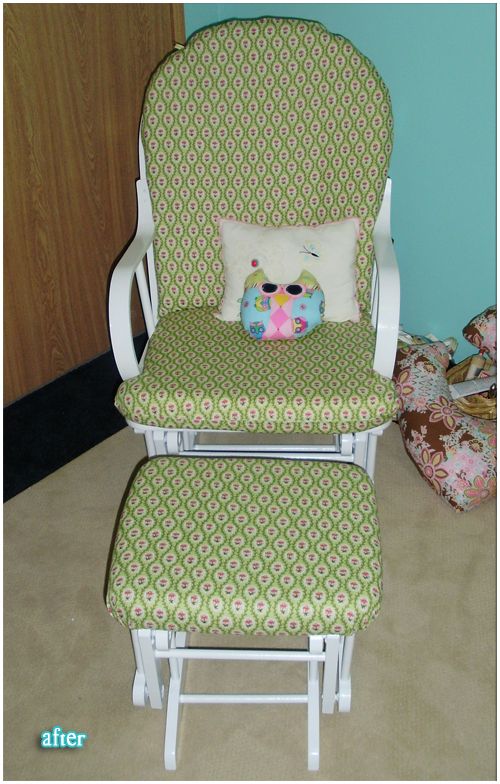 I realize there are only a finite amount of times I can say the words "from drab to fab" but man, that was drab. Looks super fab now. I especially love the glossy white. From Sherylee at Cherry in the City.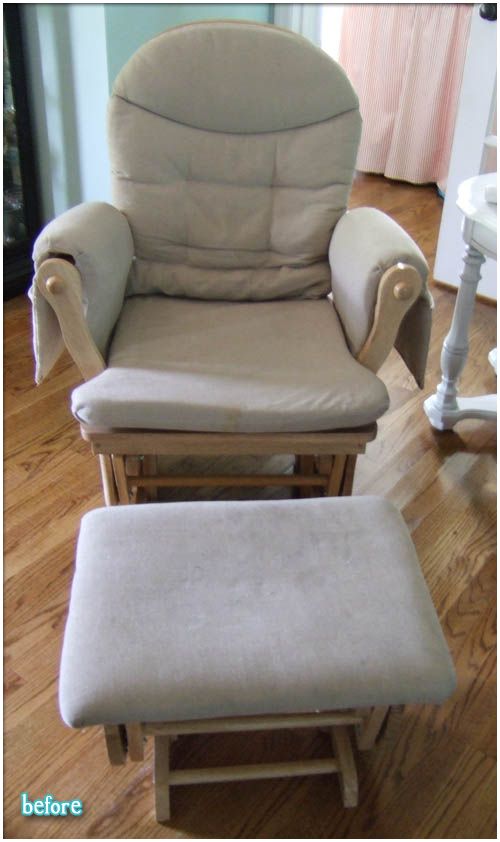 An oldie but goodie from Autum at Creative Little Daisy. I had this identical rocker when I had my second child, and let me tell you, the thought of dolling it up never even crossed my mind. Pretty sure I sold it at a yardsale for like, $15. Why! Why didn't someone tell me I didn't have to live with a humdrum rocker, WHY?!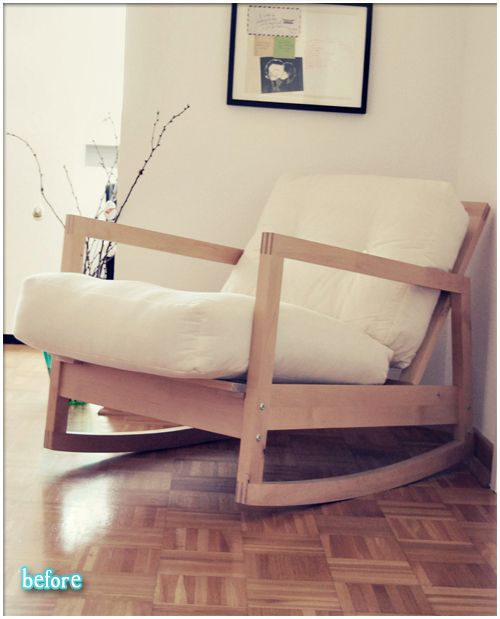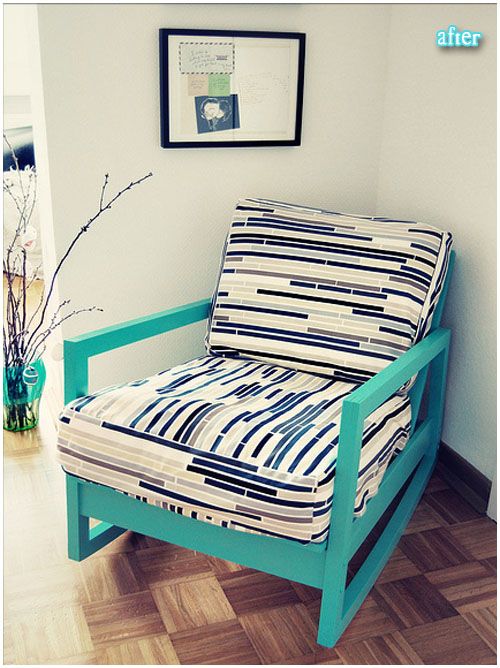 And here's another far-from-frumpy rocker, from Lou at Happy Serendipity who dolled up a plain-jane IKEA rocker with a bold color and snappy fabric. Looks like a work of art!