Erica's bookcase got his feelings hurt when she left him out in the garage for a while. So, like any attention starved child, he threw a tantrum and flung himself to the ground. Unfortunately, he broke into several pieces. Erica, who never intended to leave him out there in the first place, decided to give him all the attention he deserved and then some, and she fixed up his broken parts into some unique wall decor. Check it out on her blog Retropolitan.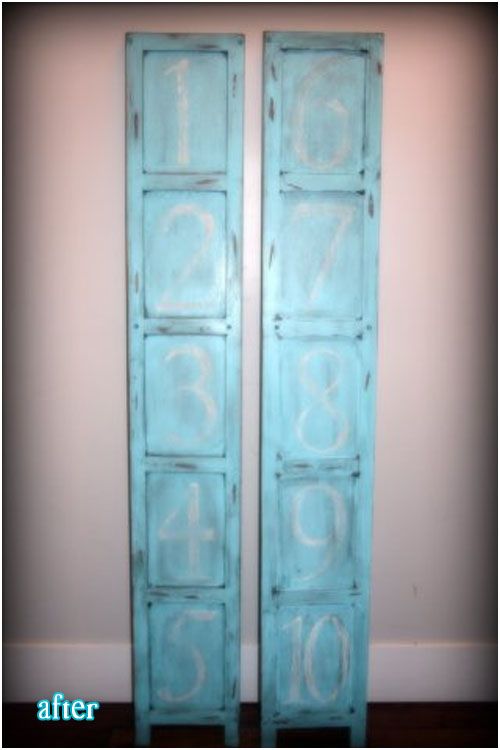 But wait! There's even more from Erica! Check out her hokey-

oaky

kitchen that got a major style update with a fresh coat of white and new hardware. I'm having a small crush on the tile

backsplash

too. See it and more on her blog HERE.