Two equal opportunity redos coming your way. First up, a Legend of Zelda, yes you read that right Legend of Zelda desk. Catherine made this $10 desk extra special for her son, a "Legend of Zelda freak." I'm totally doing this and winning some cool mom points.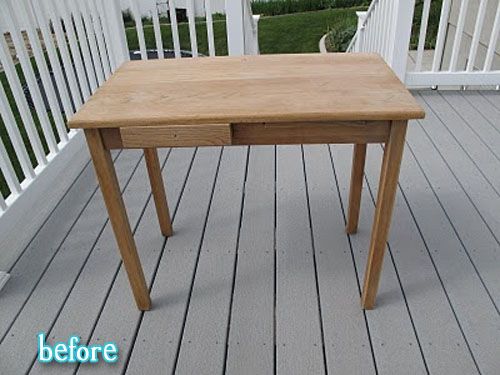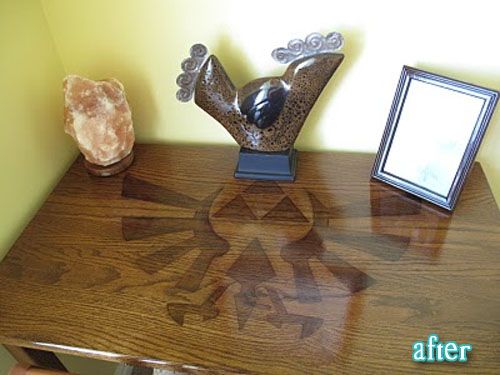 And to swing the pendulum the other way, here is a girly girly dresser redo. Attempting a redo like this might win me some cool mom points eventually, when my daughter learns how to fully appreciate the fine art of furniture restoration. And how to talk.
Check this beauty out on Norma's blog
Younique 727
, and if you'd rather open your wallet instead of a can of paint, you can buy it!