Are you ready for round two of the Ugly Lamp contestants? Remember to also vote for the ugliest lamps from
round one
! Did you have ugly lamp nightmares last night? I'm sorry. 
 Please cast your vote for the entrant you think is the ugliest lamp you've ever laid eyes upon over there at the polls on the right-hand side of the blog. 
 The top two winners of each bracket will then go head-to-head in a final vote-off for the grand prize of one $70 gift certificate to
CSNstores

.com
and the proud title of "Ugliest Lamp Ever!"
Ok, deep breaths. Steel yourself. Here we go.
No friends, I haven't gone blind. You may think this is nothing more than a dust-blanketed ceiling fan, but lurking behind those orange flowers (which oddly, don't match the yellow flowers, even though they are on on the SAME FAN) are three nightlight sized
lightbulbs
. Ugly and worthless!
from

Laree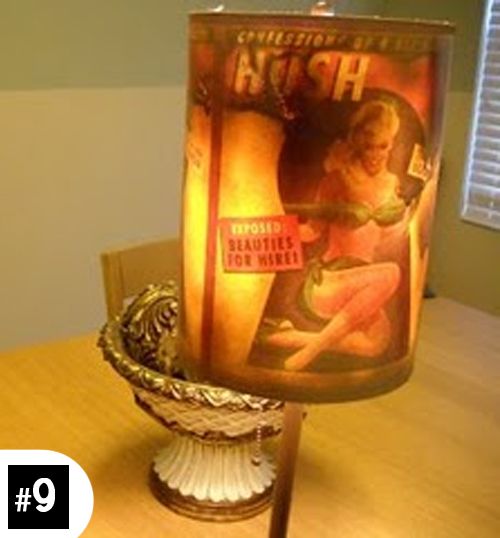 As she excitedly flipped on her new lamps for the first time, it quickly dawned on Mrs. Johnson why they were on clearance. Mr. Johnson insisted they were fine.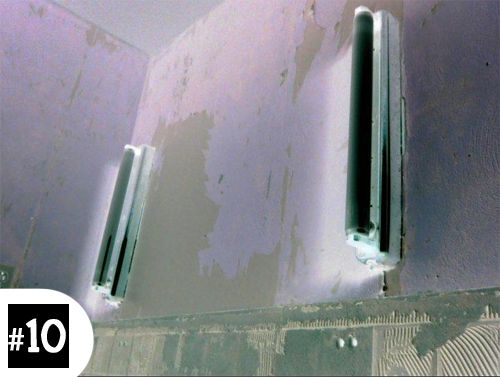 Did you get the latest issue of Prison Cell Chic?
Yes, and I just fell in love with those wall sconces on page 32!
Me too! I'm going to order a pair just as soon as I can decide on a color, Interrogation Gray or Suicide Sage!
from Clare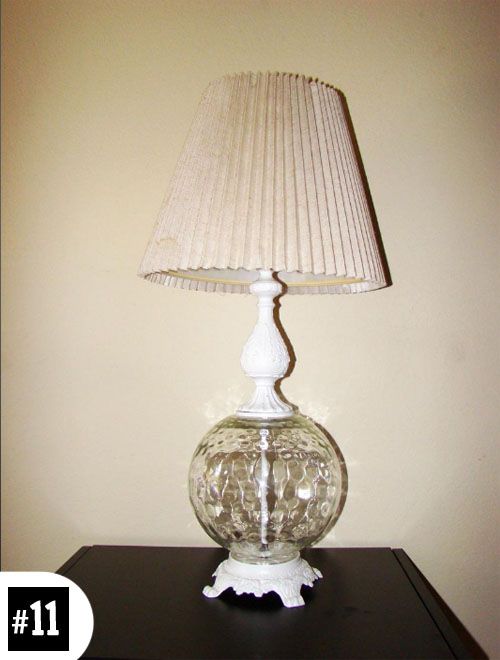 You know when you're walking down the street… and you see one of those couples? You know, where the girl is like, pretty hot, and the guy is … well … and you just kinda wonder, like how did they…? What does she see in…? Anyway. You know?

Earl! Hurry! Grab the saguaro lamp! Hurry Earl, that man wearing the blue shirt is headed this way with determination in his eye and I couldn't live with myself if I let this one slip through my fingers! Just think how nicely it will complement our beavertail cactus lamp back home!

I rubbed this lamp and dreamed of Jeannie, but all that popped out was a change of address card from 1974. Maybe I should get a new lamp. Or re-paper the living room. Eh, screw it.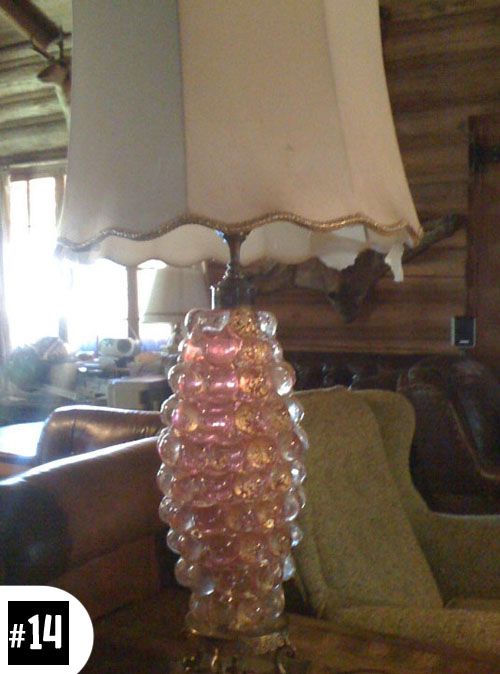 Sure, the new vaccine eradicated mumps in the late 40's, but that doesn't mean we can't honor their memory.
from Cara @ Whimsy Smitten

"Welcome to Lamps R Us, can I help you?"
"You know, I have been looking EVERYWHERE for a transgendered alien matador lamp."
"Then today is your lucky day!"
from Catherine