Here comes the final round of Ugly Lamp contestants! Don't forget to cast your vote for the ugliest lamps in
round one
and
round two
! 
 Select the entrant you think is the ugliest lamp you've ever laid eyes upon over there at the polls on the right-hand side of the blog. 
 The top two winners of each bracket will then go head-to-head in a final vote-off for the grand prize of one $70 gift certificate to
CSNstores.com
and the proud title of "Ugliest Lamp Ever!"
 Seven more ugly lamps comin'atcha. It's ok to be afraid.

Don't worry m'lady! You are safe in my arms! My heavily armoured horse and I will free you from the fiery keep of the horned dragon! Hmmm, perhaps it would be prudent to throw some armour on you while we're at it, what do you think? M'lady? Crap.
from Sunny @ Life in Rehab

There is a time for every season, yes. And sooner or later it comes time to turn away from the immature and reckless things of youth and become a responsible adult. A responsible, recycling adult.
from Gaby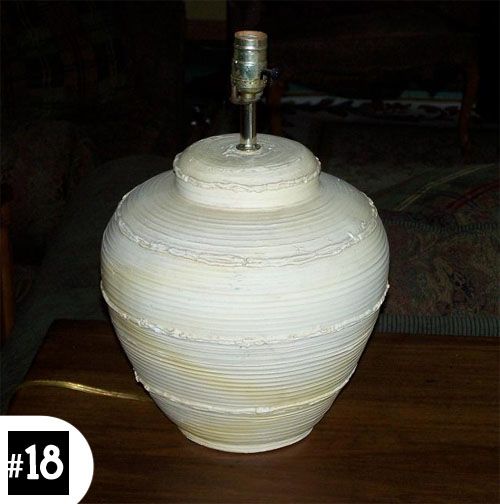 Hoo boy! If this lamp could talk! The stories it could tell! Yeah, it would probably just tell you about room #219 at the Springfield Extended Stay Suites. And then it would weep softly. The yellow stain is a story for another day.
from Bonnie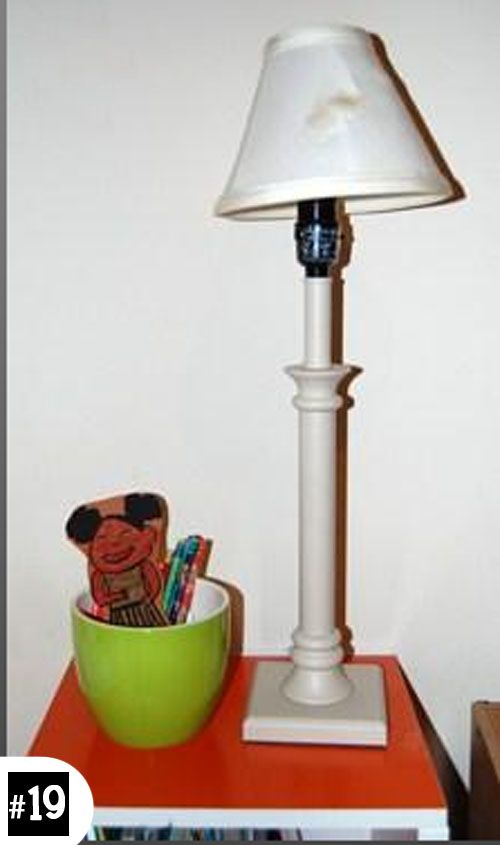 Yeah, yuk it up doll thing! You ain't such a looker yourself, you know. Keep messing with me, and I will BURN this place to the GROUND! Or … just passive-aggressively melt my shade a little bit. Again.
Sigh.
from Jennae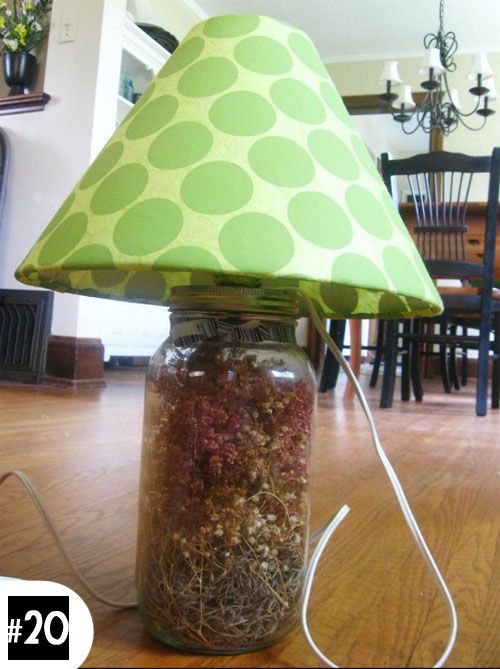 Dear, I think it's time to have the talk with Stevie. About the birds and the bees. And his habit of capturing birds and bees in mason jars and feeding them handfuls of dried flowers and grass and then turning the whole mess into a shoddy light fixture when they inevitably die. It's just weird.
from Ann Marie @ White House, Black Shutters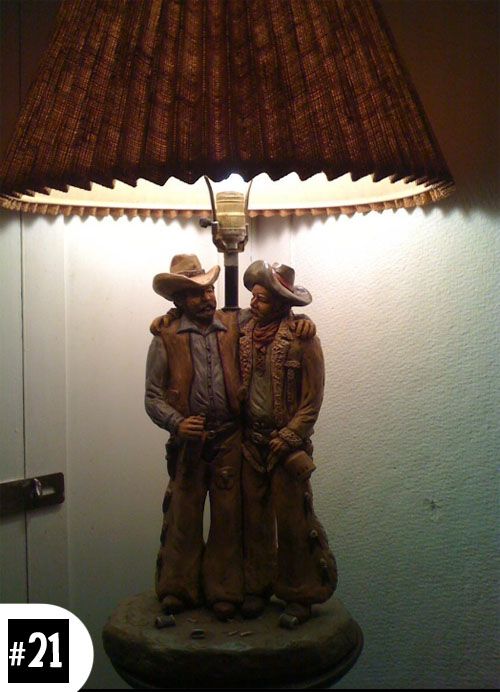 "This lamp would be perfect in my little boy's room!"
"Oh, he's into cowboys, huh?"
"Nope, chainsmoking and moonshine."
from Cara @ Whimsy Smitten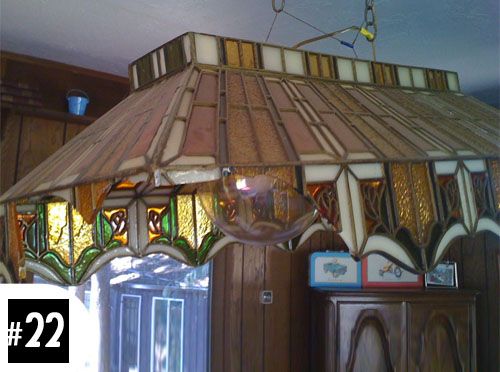 And that, children, is when the lights went out in the game room for good, never to be lit again. We leave it hanging here as a grim reminder of what happens when you don't let grandpa win at canasta.