Flashback! If you have been reading this blog for a while, you might remember this desk redo from way back when, specifically
October 28, 2009
. 
 Since then Amy decided she no longer needed the desk and decided to sell it. Only, figuring that the market for chartreuse desks with wacky drawers was probably a small one, she opted to make it over again, this time with a simple, classy look. See more on her blog
A Little Busy
.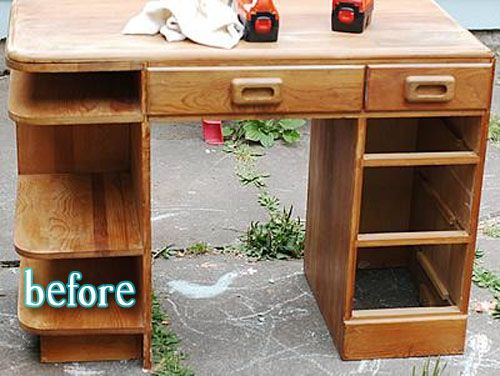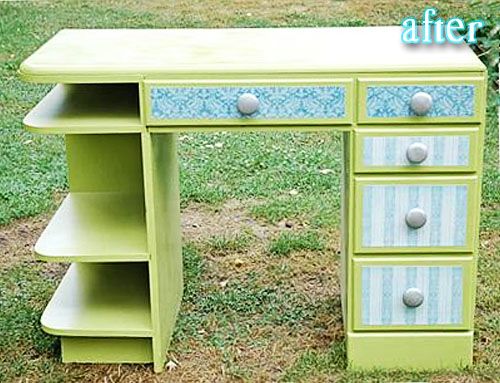 ***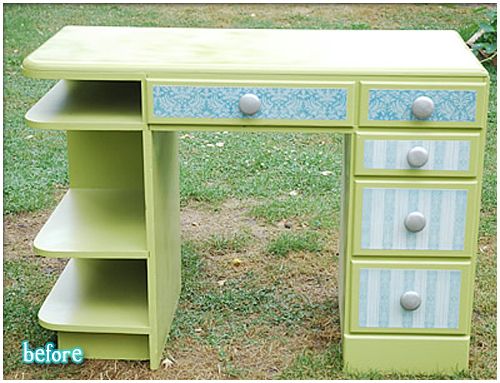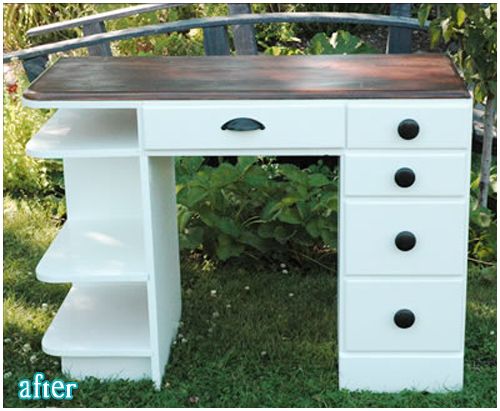 I'm digging this two-tone look right now, so here are a few more for your viewing pleasure!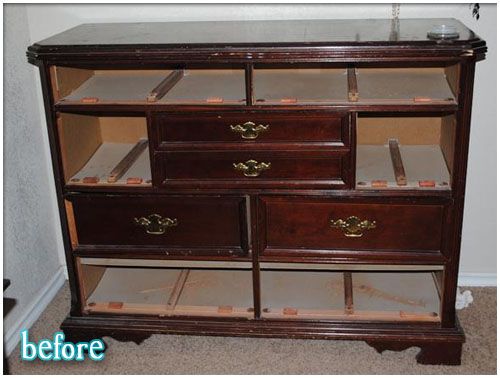 Her blog is fairly new, but there are already a lot of really great redos over there! Check it out!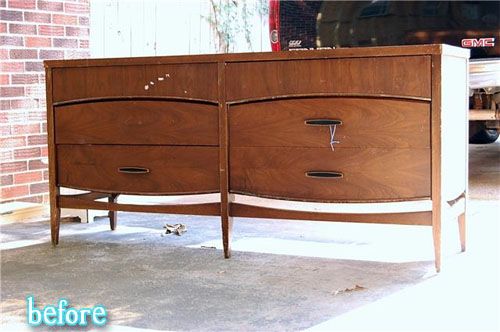 Kasey at The Little Brick House found this dresser for $20! What whaaaaat? That never happens to me. I go to the thrift store and it's particle board city with missing drawers and decoupaged snowmen for like, $50.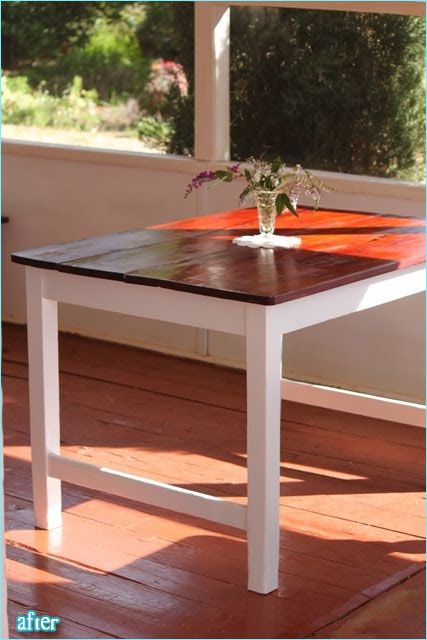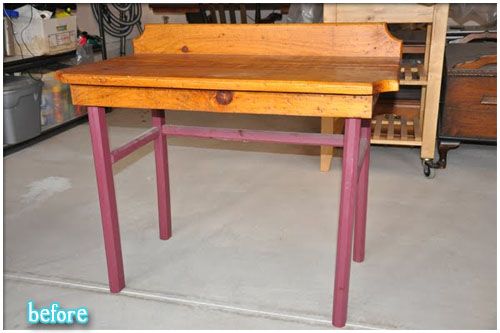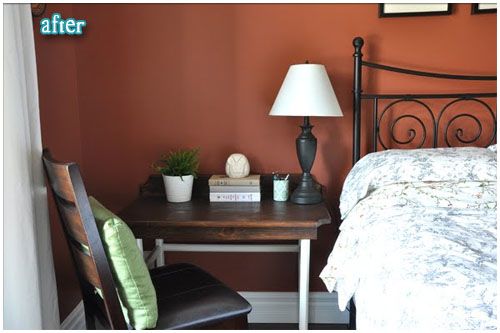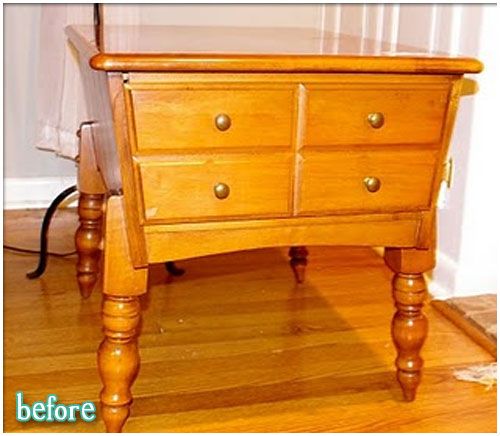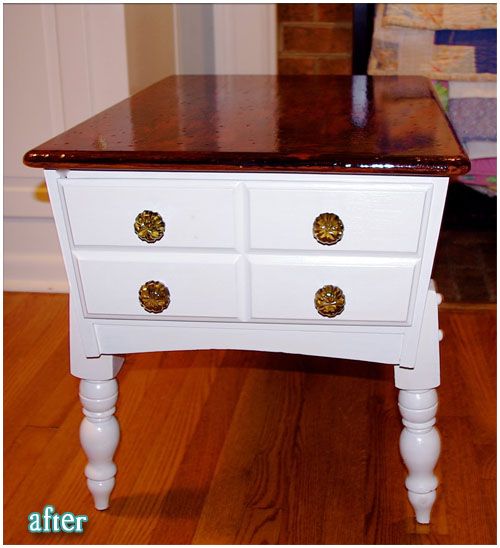 Super cute redo with extra glam knobs from Evie at Post College Working Girl.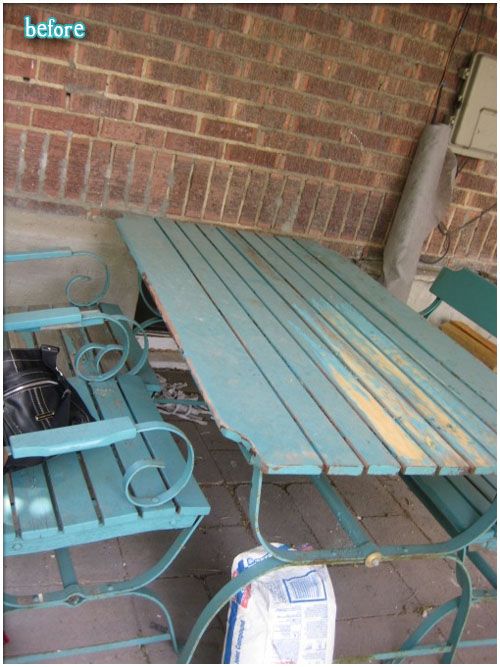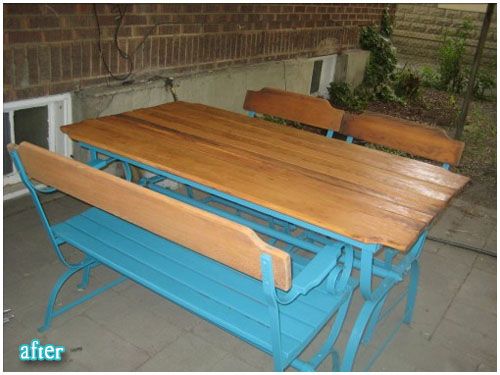 And why let the indoor furniture have all the fun? Here's a colorful take on an old outdoor set from Amanda at Hip House Girl.


Thanks so much ladies!