If the store display inside Hobby Lobby was any indicator of season, we would all be drinking eggnog and singing
Auld
Lang
Syne
by tomorrow. But guess what
homies
? Despite the festive carols blaring forth from the "Christmas Zone," we still have a month of summer left. 
 So, here are some fabulous, fresh
redos
in fun summery colors that make me want to hang out in a hammock and drink lemonade on the beach. 
 First up, Darci created this totally unique coffee table from what looked to be a completely
unsalvageable
old pallet and painted it a happy apple green. See more on her blog
HERE
.
Alison eradicated the juvenile circle pattern that was painted poorly on this little shelf, and instead painted it with a cute little stencil she created herself with her
Cricut
! And I'm now convinced I need a
Cricut
! See it on her blog
A Glimpse Inside.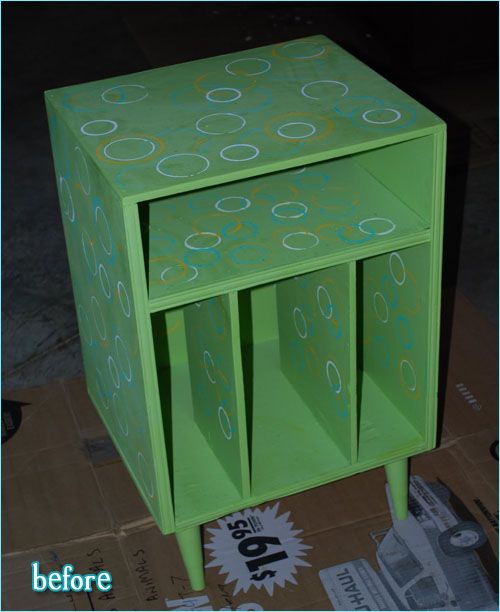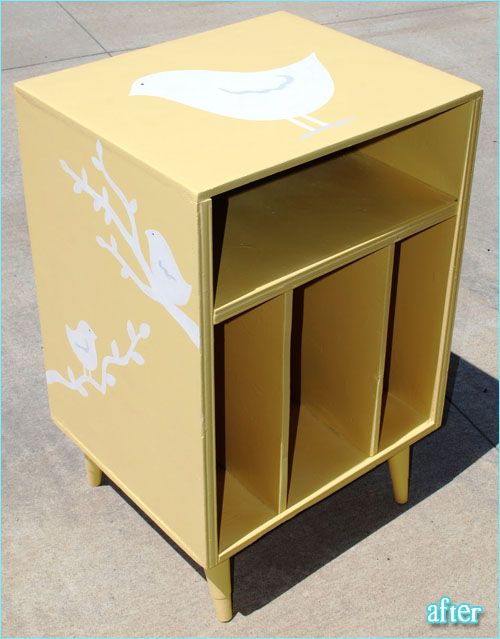 What a find! Cassie got this great campaign dresser for a mere $60 at a
thriftstore
! She wanted a light, fun color for her bedroom so she went with a lovely aqua. I'd have to say my favorite thing about it is the inside of the drawers. Check it out on her blog
Cassie and Co.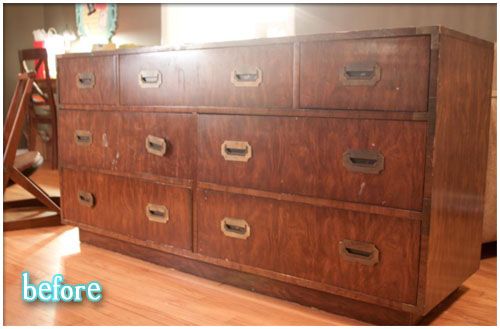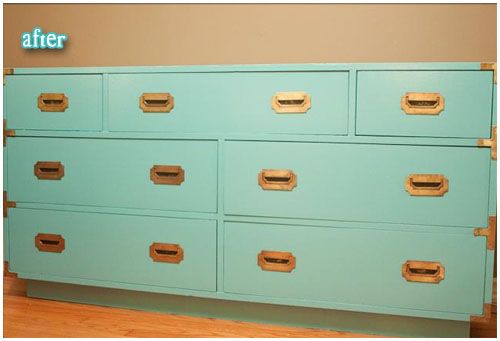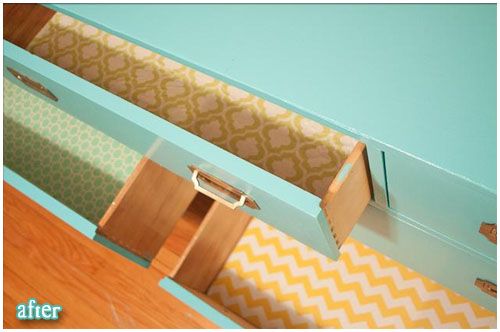 Hey, have you ever wondered WHY they call it campaign furniture?
I did, so I consulted my smartest friend (
Wikipedia
) and learned that:
Campaign furniture is a type of furniture that was made for travel. Much of it was made for military campaigns and includes folding chairs and chests that could be easily unscrewed and packed.

Campaign furniture has been used by travelling armies since the time of Julius Caesar, and even earlier. With the rise and expansion of the British Empire in the eighteenth and early nineteenth centuries, as British gentlemen came to dominate the army, the finest British furniture makers produced for this new class of traveller some of the most stylish pieces of portable furniture ever made.

British officers of high social position took it for granted that when they set out on a military campaign in Africa or India they could enjoy the same standard of living as they did at home.
Now you can impress your friends and family with your
newfound
knowledge!
*insert shooting star graphic and "The More You Know" jingle here*