Crackle paint! Hunter green! Stevie's dining set was definitely showing it's age. Don't you worry, it's nothing a good coat of white can't handle.
 It's a well known fact that white paint can fix anything. White paint should be a U.N. Ambassador. White paint can fix your credit.
BP
should have called white paint first.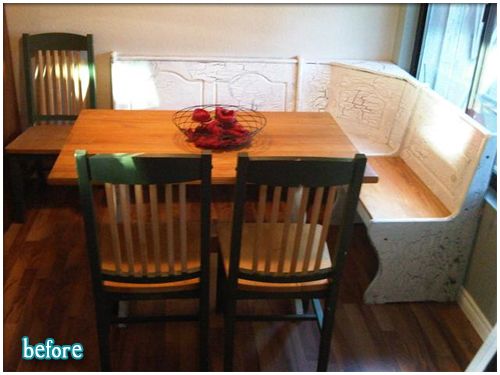 And check out this cute table redo she did too!
White Paint for president!
Crystal knobs for vice president!