Somewhere within your home, beyond your welcoming entryway, down the hall from your stylish living room, past your sparkling kitchen … there … hidden behind neatly closed doors, do you have a ROOM OF SHAME? 
 A room you wouldn't dream of letting your guests see? A room perhaps only half-painted, furnished with whatever survived your college apartment, piled high with clutter you've been meaning to get a handle on, sometime, someday? And, as often is the case, is this room YOUR VERY OWN BEDROOM? 
 Stop punishing yourself! Get in there and make it fabulous! What the heck are you waiting for? Here is some inspiration for a visual kick in the pants: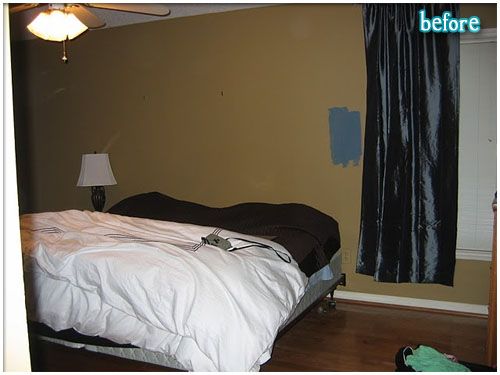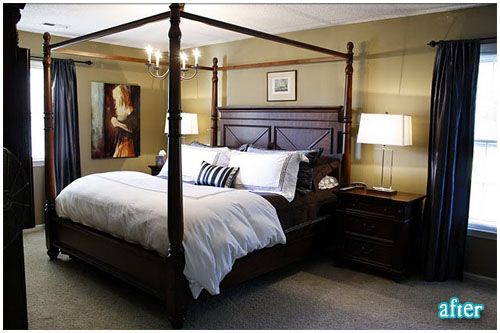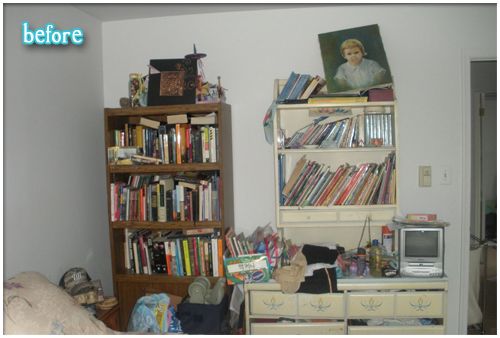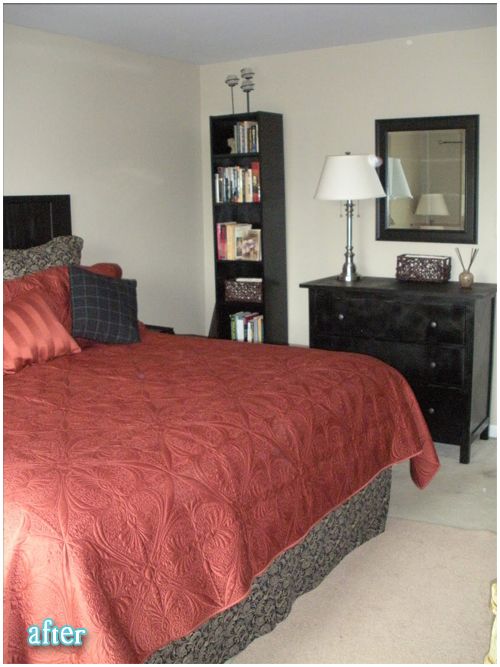 Hoo
boy! We can thank Mendy from
Mother is a Verb
for this great redo, and for coining (and truly defining) the phrase "room of shame!"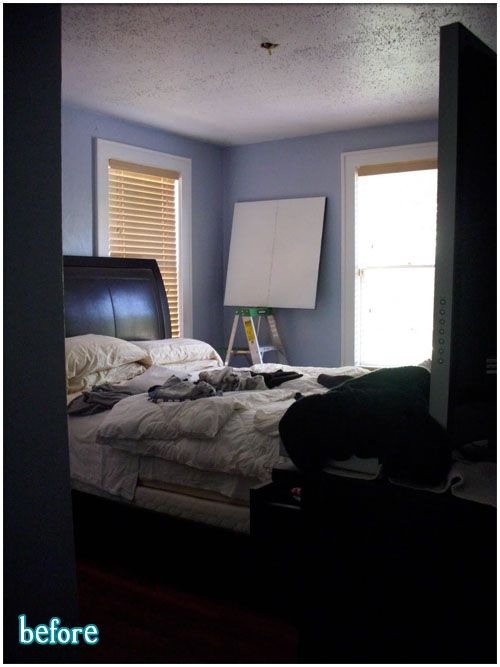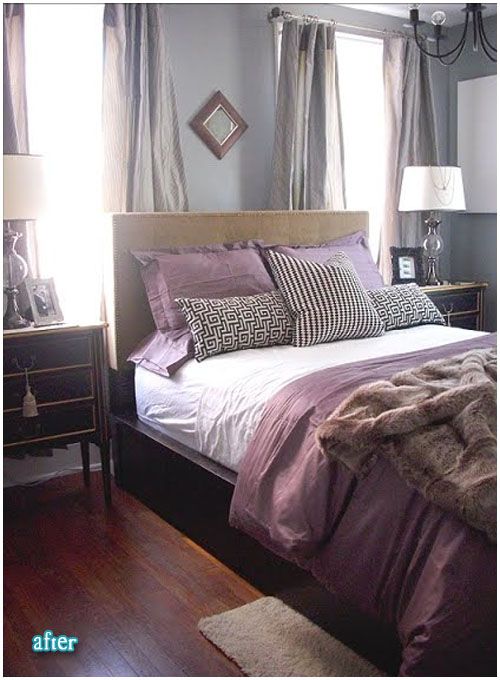 Thanks so much ladies!