Yeah, so I'm a little late for the 4
th
of July, but isn't red white and blue like, the official colors of summer anyway? It still feels like
hell
summer here, so lets go with it. Please give it up for the following red white and blue
redoes
!
 This red dresser is a
thriftstore
find, made over by reader Tiffany with a sassy coat of red. I actually quite like the shade of red she chose, not too glaring in your face a fireman is about to jump out of one of the drawers red, you know?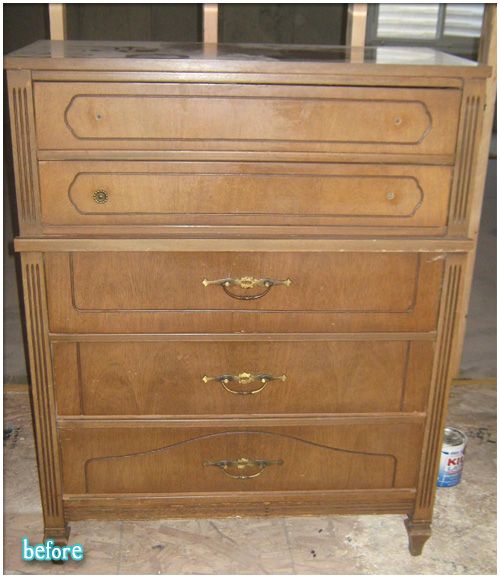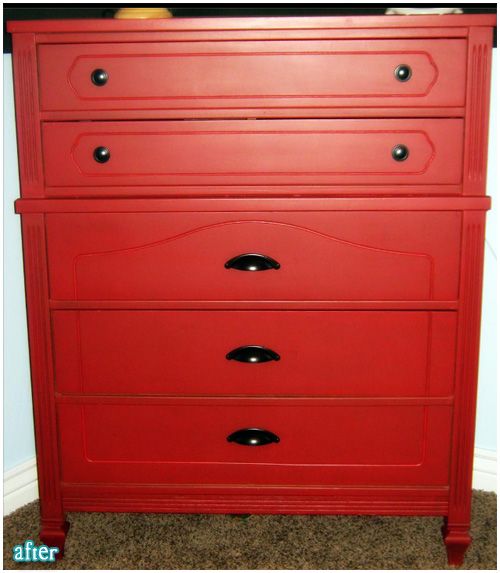 For our white portion of this post, please check out Oona's lovely hutch. She says, It's still missing the right top knob because I bought it and then promptly lost it. I am sure the house will vomit it up at some point in the future, so I refuse to buy a replacement.

That cracked me up! Check out her blog
Little Pink House
, and be prepared to be super envious of her little pink house.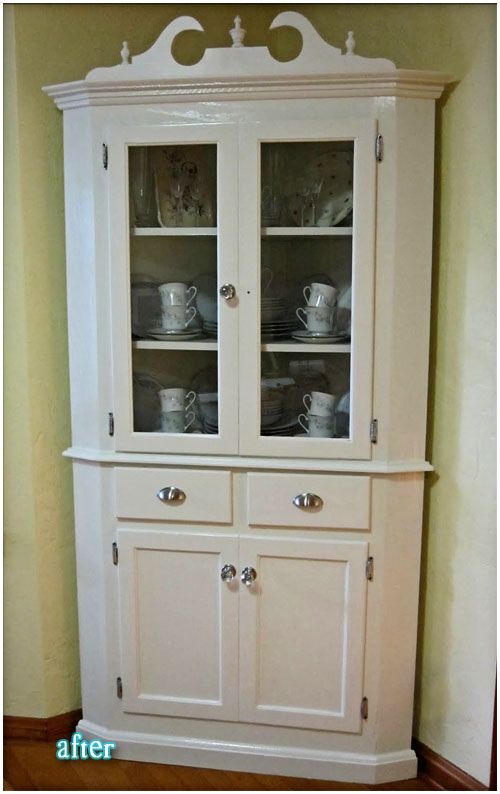 And for the blue, Nicole from Home for Hire redid this freebie desk in a soft, subtle hue and named her

Uffda

. Do you think she looks like an

Uffda

? I don't know, I would have probably named it Steve. Or Cher. I've actually never named a piece of furniture in my life, can you tell?