When I first saw these submissions from
Moya
, I literally gasped out loud, then let loose a deep longing sigh. All kinds of
guttural
noises were happening up in here.
 I just absolutely love her
sense
of style, and even asked her if she could download me a copy and insert it into my brain.
 The sofa was a handed down
piece
, very sturdy and well made, but in need of a fresh look. She chose to have it redone in a navy velvet with contrasting piping. It's a very cool, very subtle nautical look.
Secondly, observe her fantastic kitchen redo. If I was scouring the real estate listings and came across that galley kitchen in the before pic, it would have been a deal breaker. Compare that to the after picture, and I'd be paying them to let me live there!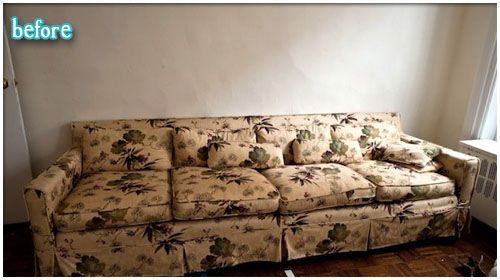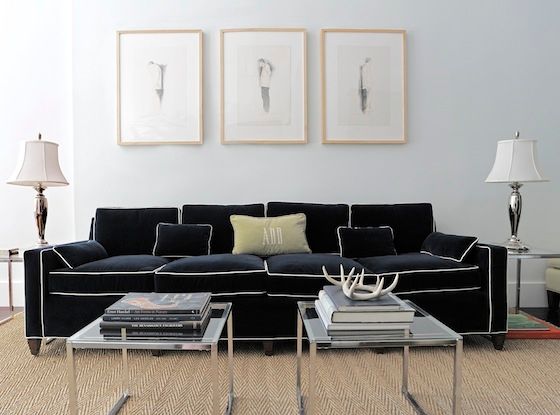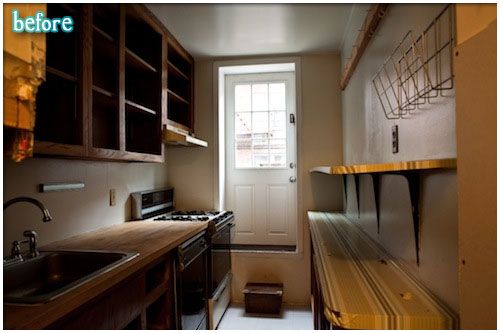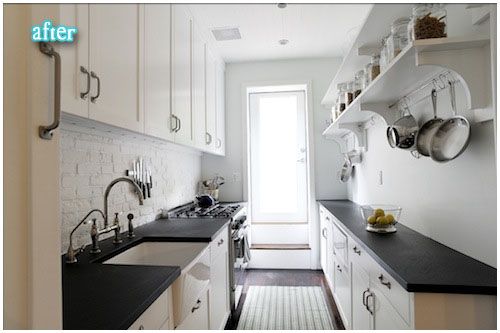 (All photos ©Moya Mc Allister)