How about a fresh batch of turquoise
redos
to start your day? If you don't like turquoise, well, I guess we can't be friends. Just kidding! We totally can. I'll just always wonder about you in the back of my head.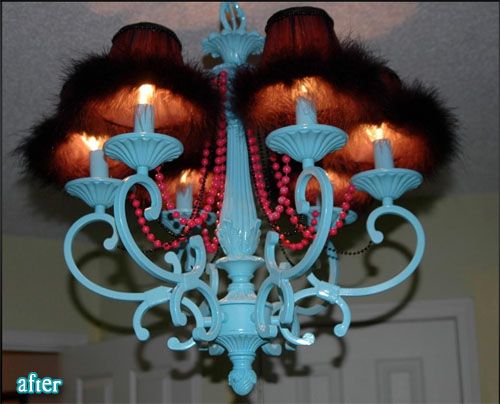 Hot pink beads!
Maribou
trim! This super
girly
glam chandelier redo is courtesy of my dad, who hung it in his tool shed. KIDDING! This is actually from Angela at
Slaughterhouse Rules
.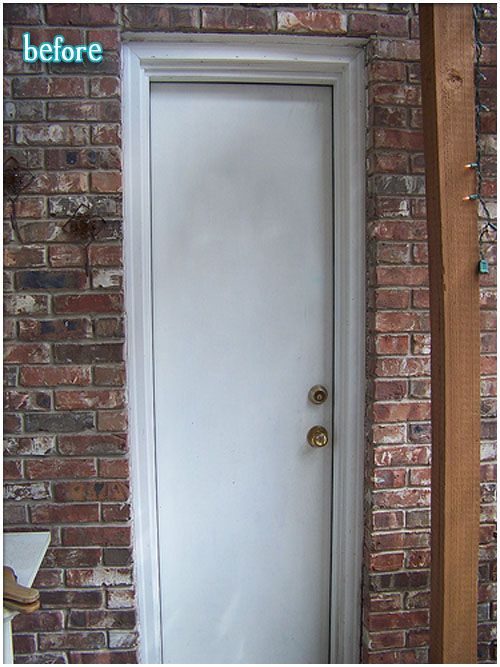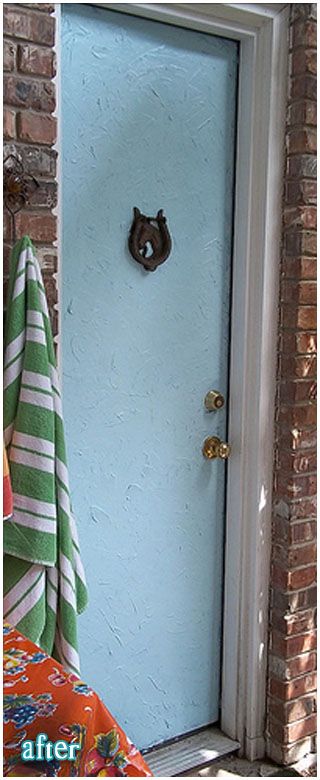 Snore of a door no more! Cassie from Hi Sugarplum! added some pizazz to her plain door with a paint and texture job meant to mimic the look of a weathered Old Mexico door.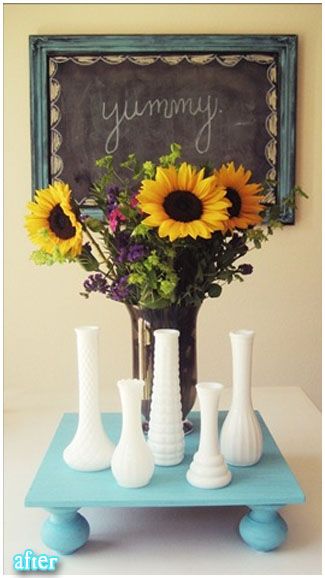 Jessi made this little table pop with a Behr's Gem Turquoise and white accessories. I just love the after picture, with the chalkboard and the flowers. And the turquoise. And the white. Did I mention that? Check it out here Shuggilippo.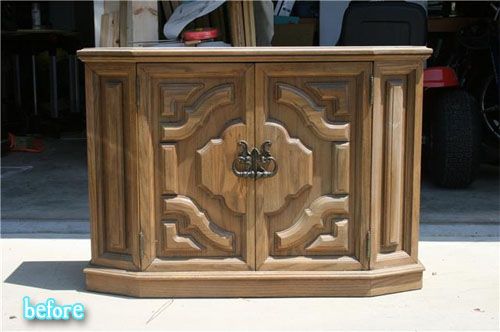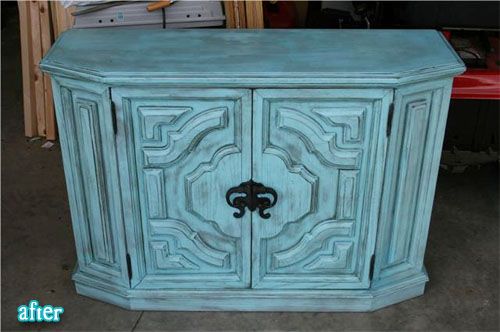 A great way to liven up an old piece. And you can find these things EVERYWHERE! I saw two at the
thriftstore
yesterday. From Ginger at
That Looks Like Craft
.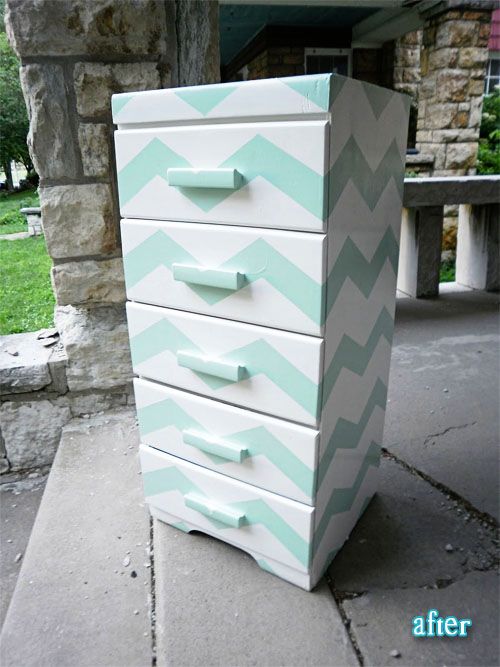 More of a glassy green than turquoise, but still a pretty shade of aqua, yes? Katie must have the patience of Job, because I could not handle all the taping and painting that must have gone into this chevron design. Wish I did, it looks amazing! Thanks Katie! Check it out on her blog
Katie Made.