What do you do when life hands you a challenge? Or, more specifically, when life hands you an ugly lamp missing a matching swan head? 
 You decapitate the other swan and make it work, baby. 
 From Nicola, thanks for sharing!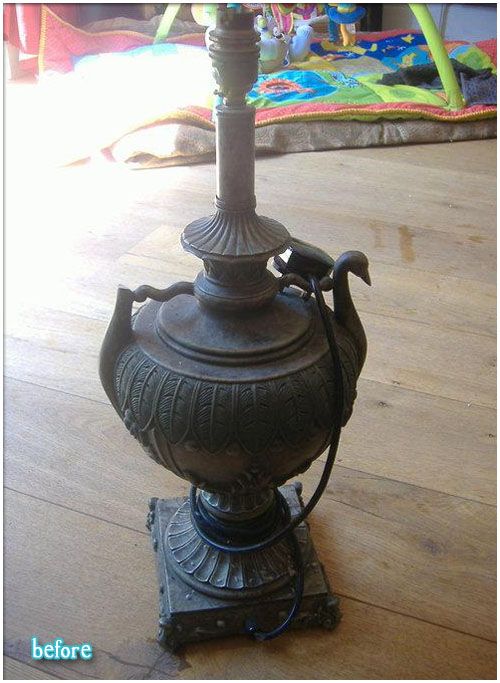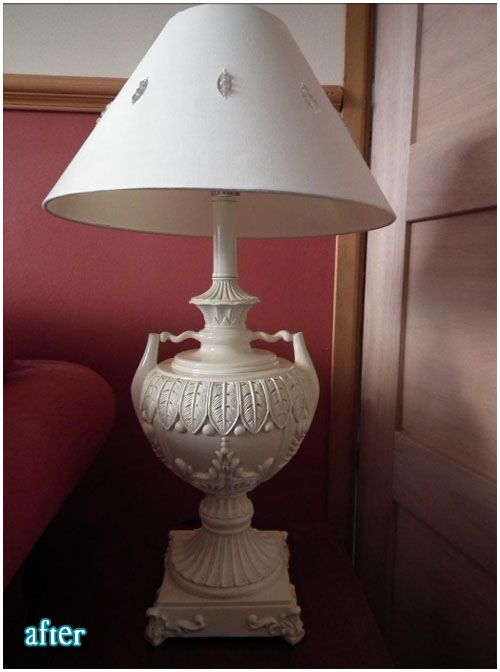 What about when life doesn't even hand you an ugly lamp, and all you get is the lightbulb? Well, tell life to shove it, and make that work too.
From Heather at
Decor 4 Poor
. Don't even ask me how she did this, I have no idea!