Love, lu-HUV this nightstand by Natalie. It's so adorable and makes me feel excited for fall, for some reason. Maybe it's the orange leaves in the fabric (or paper, not sure) she used. Fall is my FAVORITE, in case you wanted to know.
And secondly, Luiza from
O Canto da Casa
sent in this dresser she recovered entirely in fabric! How in the world?? You can check out her blog to see how she did it, I think. It's in Portuguese, so good luck with that. I did try the Google Translate button, which is so handy, but still a little iffy...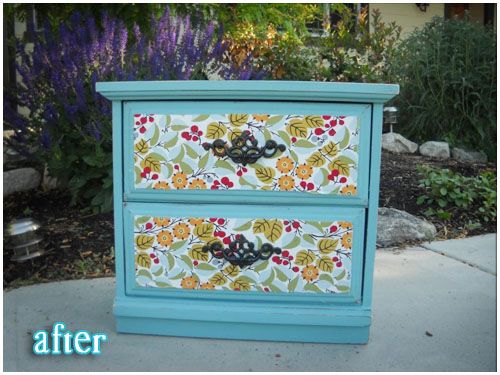 ---