Bathroom
redos
are always fun because you can get big impact in a small space. And with a small budget too! It doesn't have to take a lot. Brett livened up this bathroom with a warmer paint color and new accessories. And isn't the shower curtain great? Brett customized it by adding the striped piece at the bottom to make it longer and a bit more modern looking. Loves it!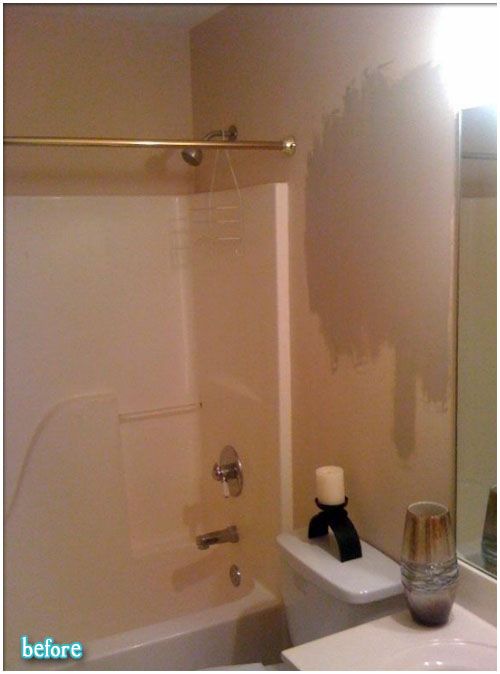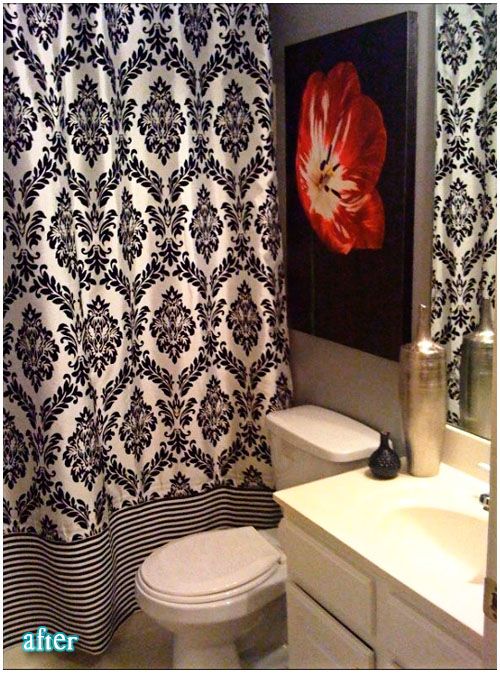 And here's another bathroom with a slightly larger budget.
Moriah
and her husband live in Nashville, in a home built in 1962. Obviously, there were several updates that had to take place. Like removing the mint tile extravaganza all over the bathroom wall. There are three different shades of green going on up in there!
They also added new fixtures, and my personal favorite detail: moved the toilet paper holder from its subtly inconspicuous position in the dead center of the wall. Looks great, thanks Moriah!