I wouldn't be surprised if my grandma has this very same wall hanging somewhere in her house, and she shouldn't be surprised when I steal it next time I'm over there. I could modern it up just like Beth did and display it on a dramatic deep blue wall. This wall in particular is in Beth's kitchen …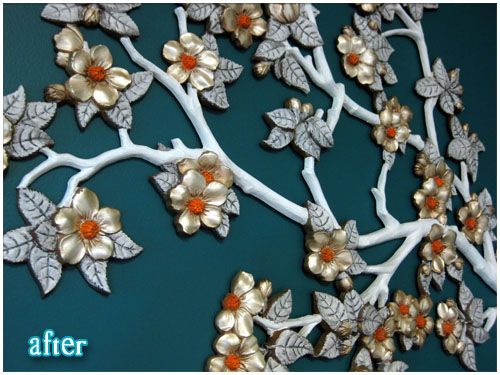 …that she recently made over as well! You can't see the floral thingy in this picture, but check out her blog for the full story HERE. But wait, there's more! Did you notice the new backsplash?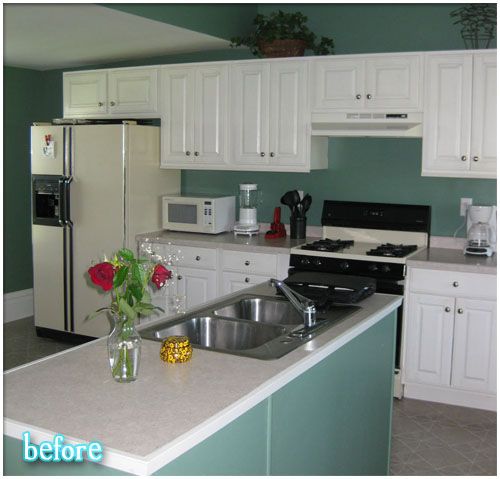 Well guess what homeskillet, she painted it on! As in faux, fabricated, trompe l'oeil!
But one thing that isn't faux is her painting skill, she and her husband Nick now paint backsplashes as a business! Check it out: