I am so pleased to introduce you to your new favorite online store, and Better After's newest sponsor: Yellow Lovebirds!







This is Carrie, owner of Yellow Lovebirds, isn't she beautiful?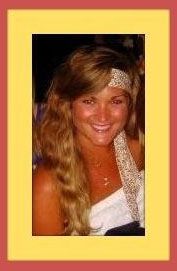 Clearly the girl has a passion for unique style, which she has turned into an online store brimming with fresh and fun clothes, shoes and accessories that you won't see everyday.
Carrie says: "Yellow Lovebirds is all about individuality. We know that every woman desires to have a unique style, and we embrace this. We handpick each item to give you pieces meant to jazz up whatever look you are hoping to achieve. Whether it's taking something old in your closet and pairing it with a fresh find from our store, or discovering a whole new style as you shop with us, Yellow Lovebirds wants you to be creative and in control of your idea of fashion. Our clothing is meant to be as versatile and creative as the woman who wears it.

You will clearly see that all of our products are reasonably priced. Yellow Lovebirds believes that a woman should be able to be fashionable and confident without emptying her bank account. When you visit yellowlovebirds.com, we want you to love your experience every single time, and keep shopping with us for every occasion. Fresh items are added all the time to keep you up to date and in the know.

Yellow Lovebirds is solely an online-based boutique based out of Charleston, SC, but we ship anywhere in the good ole' US of A."
There you have it! Head on over there and check out her great selection and show her some love for helping to keep Better After rollin!


Thanks so much for visiting my blog and for all your kind comments, they mean so much to me! Have a great weekend!
And while you're at it, please take a moment to visit my other great sponsors!
 
Are you interested in sponsoring Better After? Simply send me an email for more info: BetterAfter@live.com