I'm not sure, but I'm pretty sure the majority of Better
After's
readers are
ladykind
. But once in a while I get submissions from a fellow or two, which I love. Usually it's the girls who have to convince the boys that the rain-soaked plaid sofa that they dragged in from the neighbor's curb has potential, can't you see it? POTENTIAL! So I appreciate a man who can build and design and see that crusty old sofa, (or rusty old desk, in this case) for what it could be. 
 Now, for your Friday enjoyment, may I offer up some manly
redos
? These are courtesy of Jason and his team at
Purpose Restoration
, and let me tell you, they don't mess around.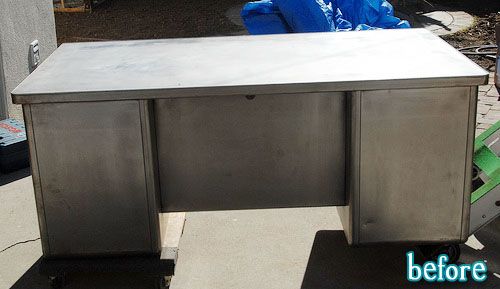 Have your lady-senses been shocked? Quite possibly the most testosterone-laden redo I've seen yet. Purpose Restoration often incorporates graffiti inspired artwork into their designs. "Words are loaded pistols," love that. See it HERE.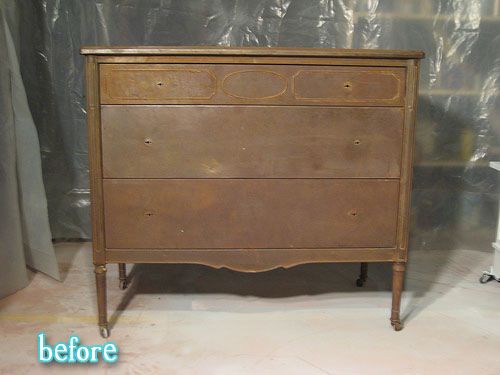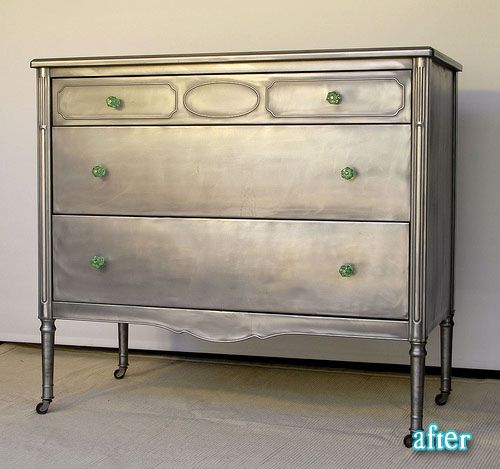 Can't say I would have ever considered automotive lacquer as a finish, but it looks magical on this metal dresser. See it HERE.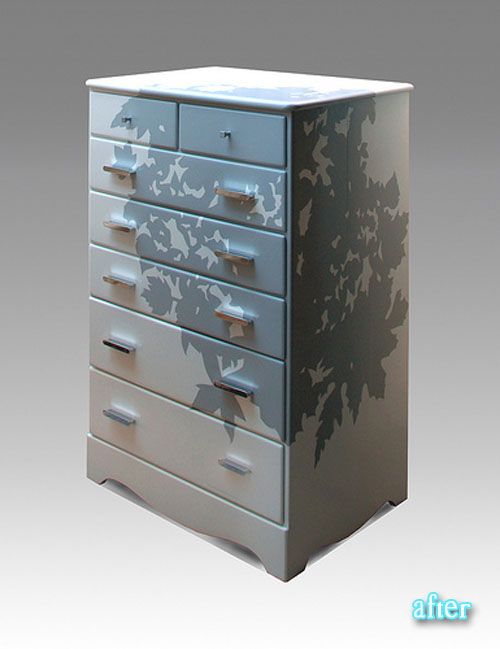 Not everything is guns and graffiti, this piece incorporates soft colors and a nature-inspired design. See it HERE.