For the voyeur in you, I present the next best thing to snooping in your neighbor's medicine cabinet: peeking in their closets! 
 If you've been meaning to clean a certain closet for forever, wait no more! The weekend is here! Go and get some supplies, (I hear they are cheaper than you think) and get organized! 
 You can even make your closet … STYLISH! Yes, you can! Here is proof from Ashli at
Maillardville Manor
. Stripes! Potted plants! Why the heck not?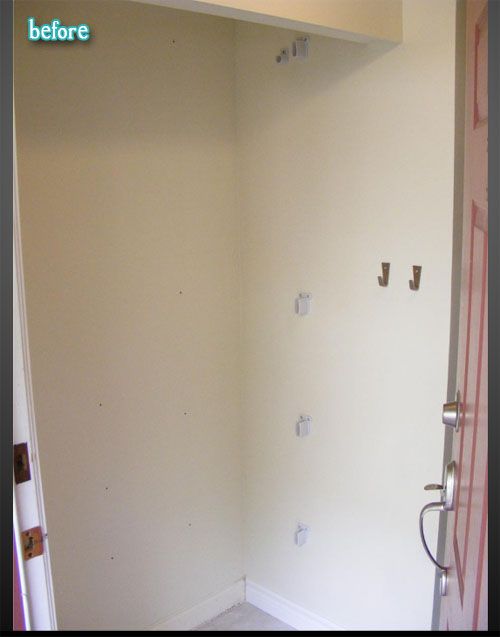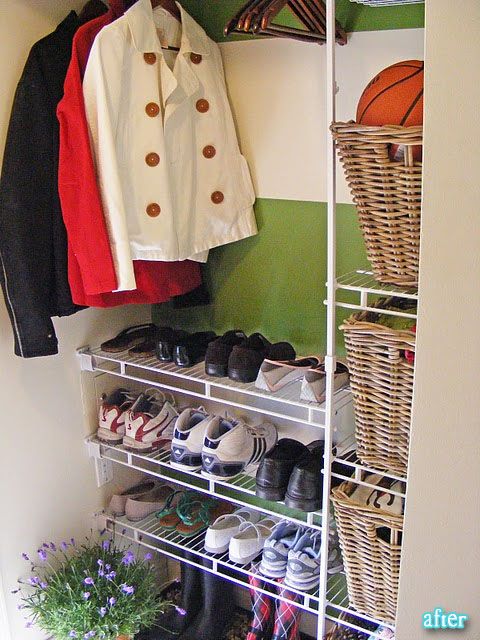 Even just a good scrub will cheer your closet up. Sarah from The Ugly Duckling House inherited a dust covered closet full of mismatched and broken hangers thoughtfully left behind by the previous owners.

But she didn't stop there. She added new shelving which looks professionally done, but was done by Sarah and her boyfriend Scott themselves!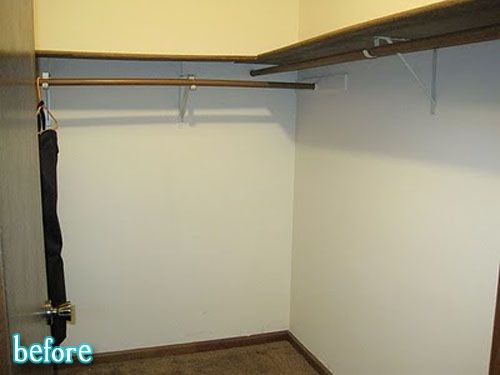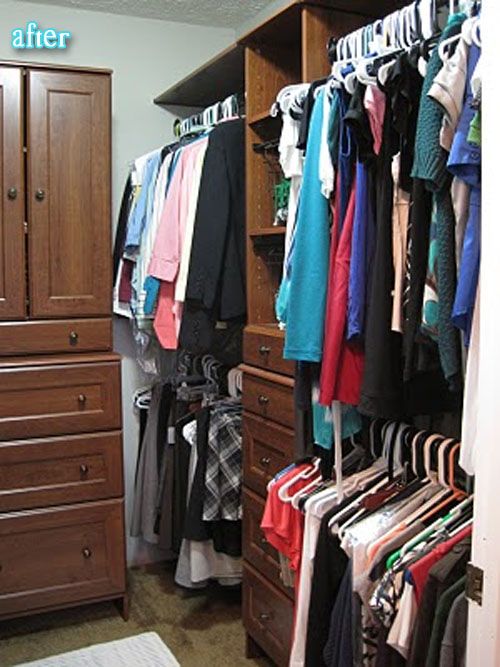 Now let's take a peek into Morgan's closet! What a mess! (Sorry Morgan 😉 But the after really lives up to her blog's namesake: The Morganizer!


Again, the shelving unit is another do-it-yourselfer job. Looks great, and I like how she made that old awkward corner space work for her.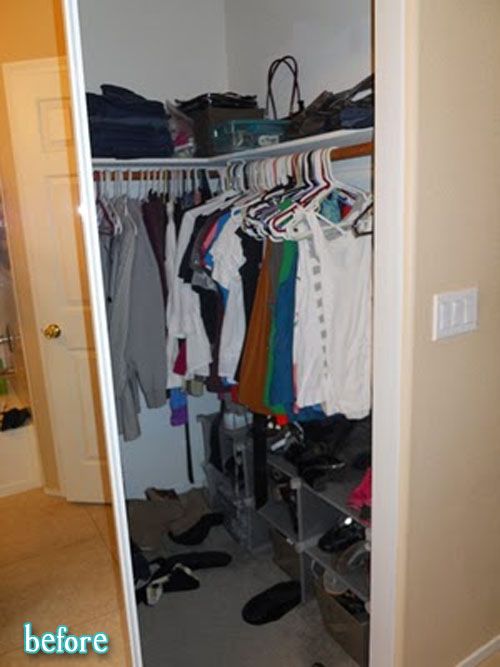 I hope that served up some inspiration for your weekend! Organizing is fun!

(No really, it is!)