All day, everyday people ask me, "Hey! When are you going to feature some really great fireplace redos?" Ok, no one has ever asked me that once. But you're getting some anyway, and you are going to like them! 
 First up: Corrine beefed up her wimpy mantel and gave the outdated rock a kiss goodbye with a new all white surround. Much better!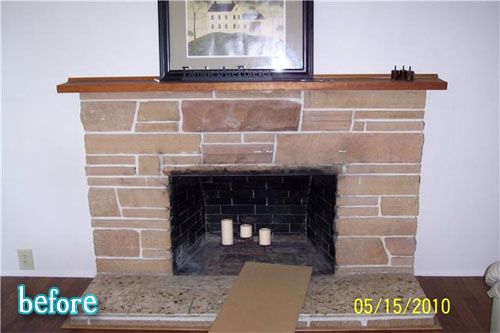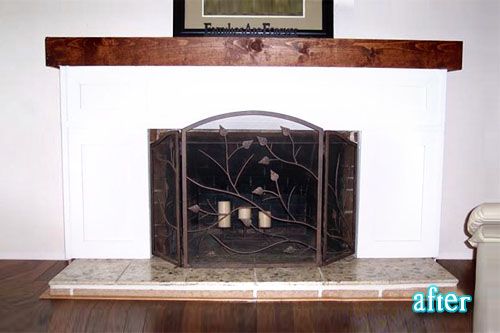 This fireplace from Christine was about the saddest thing I've ever seen! Just a hole. A dirty hole in an empty wall. Nothing but an even sadder patch of tile to let you know that this hole was actually intentional. The after is lovely, I really really like the black river rock surround.

Check out more on her blog C+C Marriage Factory, (not to be confused with C+C Music Factory, who is going to make everybody dance now).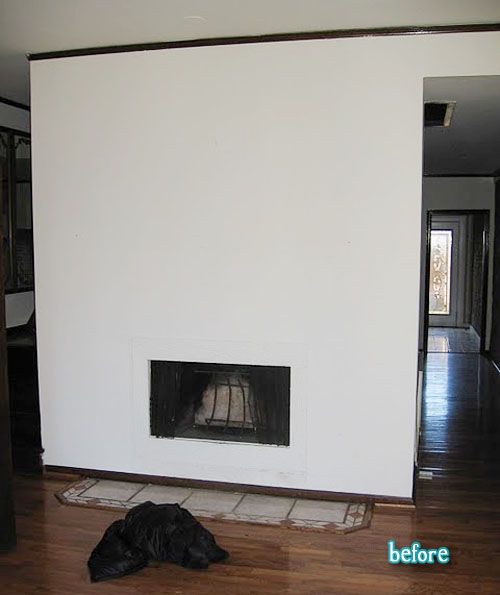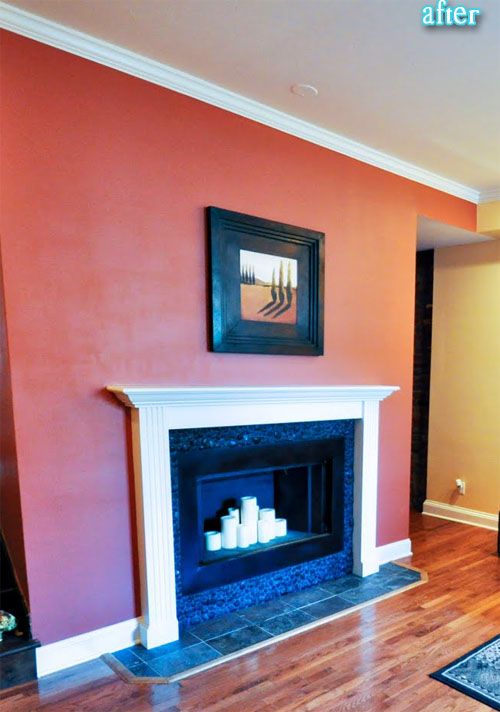 Just when I thought it couldn't get any sadder, it does. Behold Jennifer's pink tile atrocity. The mantel is nice, but doesn't do much to disguise the fact that it is strangely floating three inches above a pukey pink tile eyesore.


She and her hubby retiled it themselves in a nice neutral (non pink) stone and painted the inside black. She gives step by step instructions on her blog Paisley Pink Polka Dots. Looks amazing!