Been thinking about sponsoring Better After? Well, there's never been a better time, because starting today, I'm running a Summer Special! Get June and July for 50% off! That's right, sponsorship rates have been reduced to $25 per month for the next two months, or buy-one get-one free, however you want to look at it. Not required to purchase both months! Email me today for more info:
betterafter@live.com
 Here's what Amber from
Timeless Treasures
had to say:
"It has been such a pleasure sponsoring Lindsey at Better After! Since advertising on Better After I have totaled 437 hits to my Etsy shop that I otherwise wouldn't have. Lindsey makes sure to have new posts available to her readers multiple times during the week (unlike the bloggers that tend to "forget" therefore resulting in less hits to your shop), which helps contribute to my good numbers. I assure you that if you choose to sponsor Better After, it will not disappoint!" 
And to share the love, let me tell you a little bit about my experience working with Amber. I wanted to order something extra special for my mom for Mother's Day, so I knew
Timeless Treasures
was just the ticket. I didn't know exactly what I wanted, but I browsed her shop and asked if I could combine a medallion and a locket. She was more than happy to try out my ideas and offered helpful suggestions along the way.
 In the end, after much discussion, we came to this beautiful conclusion: a large medallion engraved with her children's names, framing a smaller locket engraved with her 5 grandchildren's initials. Inside the locket were two crystals, representing the birthstones of my mom and dad. On the outside, I asked Amber to engrave Mi Vida, spanish for My Life, which is how my mom has always made me think what our family is to her.
It arrived super quick and packaged oh-so-cutely, and I dropped it in the mail to my mom. A few days later, I answer the phone and it was my my mom, sobbing. That's never good. Having forgot about the package, my stomach dropped.
 But after a few seconds I realized that it was HAPPY sobs! She had received the necklace and seemed to love it more than life itself. She declared it "so special" and "precious" and "the best Mother's Day gift I have ever gotten!" (ha ha, suck it siblings!) 
 She thanked me profusely, hung up the phone, eager to go show all her friends at work. Success!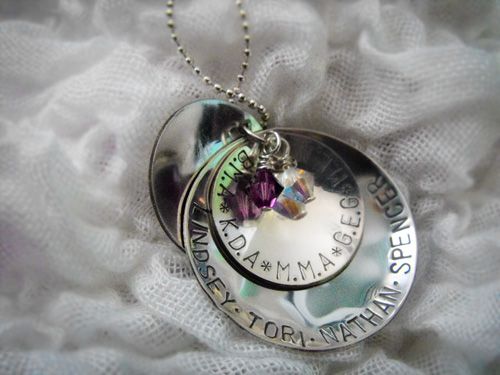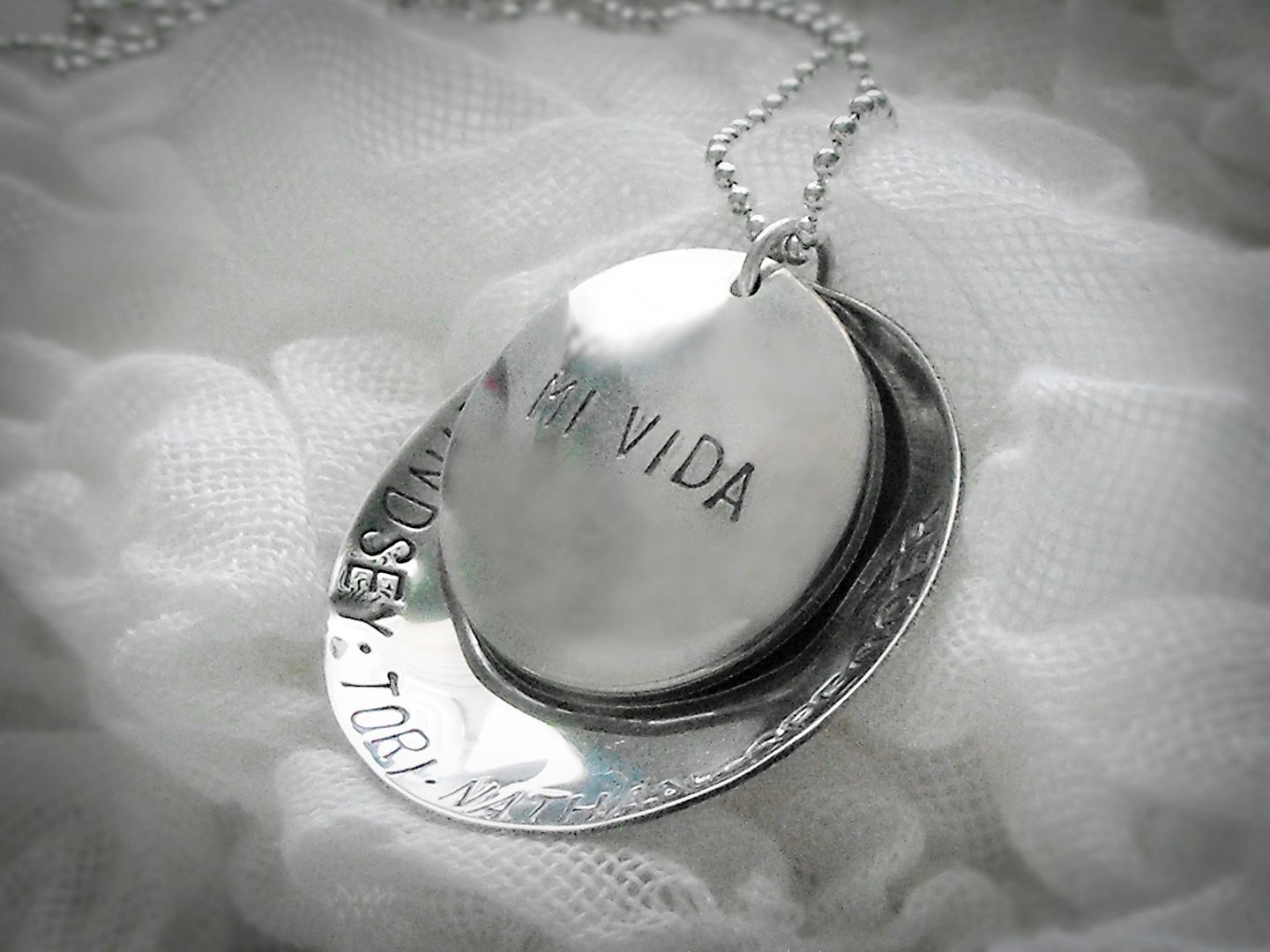 Check more out from Amber
HERE
,
and learn more about advertising with Better After
HERE
!