I stared and squinted at this before picture for a long time, trying to decide exactly how it could possibly be related to the after picture. 
 That previous "porch" was the most anorexic porch I've ever seen. It was nothing more than a slightly raised slab o concrete, and it couldn't have cared less whether you felt welcomed to this house or not. It didn't give a crap about curb appeal either. 
 Well Andrea had had enough of her porch's attitude, so she sent it packing and replaced it with a full-blown porch of wonder, with swings and pillars and happiness. I could sit out there all day! Check out more on her blog
Andrea's Attic
.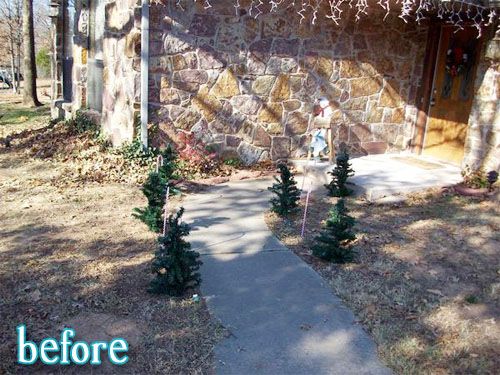 This post sponsored by

Whippy

Cake!