When life gives you lemons, you make lemonade, right?  Well, what about when life gives you a purple and aqua toilet?  Then what?   I'll tell you what.  You embrace that aqua toilet.  You love it for what it is, and you do what Jen did, and work all that aqua into a cheerful color scheme for your bathroom. 
 Then, later down the road, when life hands you a bathroom covered in floor to ceiling maroon, from the tile to the tub and fixtures, you just say screw it, and gut that sucker.  Check out all of Jen's many before and afters
HERE
 and
HERE
.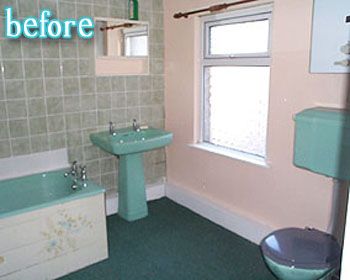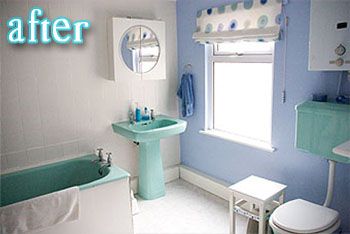 ***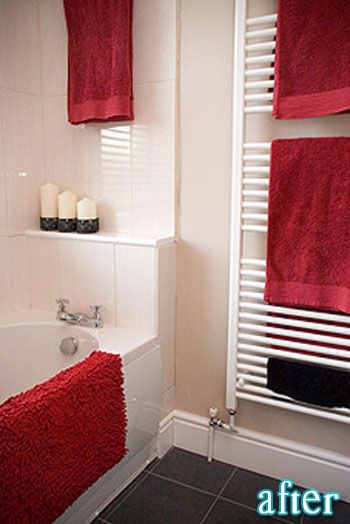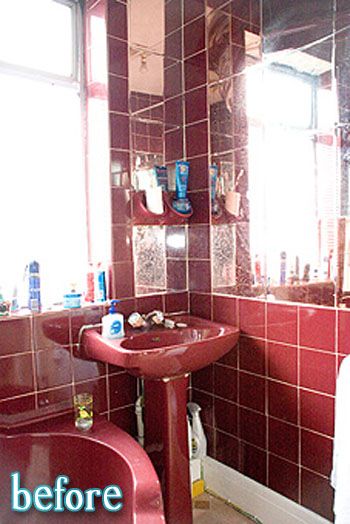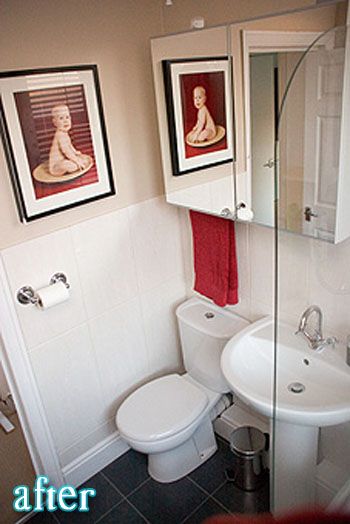 This post sponsored by Whippy Cake!