Nancy from
Nancy's Daily Dish
is a girl who just can't stand throwing anything away. She says she's even been known to dumpster dive in her own dumpster after her husband has gotten especially zealous at cleaning house.
So she couldn't stand to see this old broken birdcage go to waste, so she did what probably not a lot of people would have thought to do, and made it a dining room table! Don't believe me? See for yourself: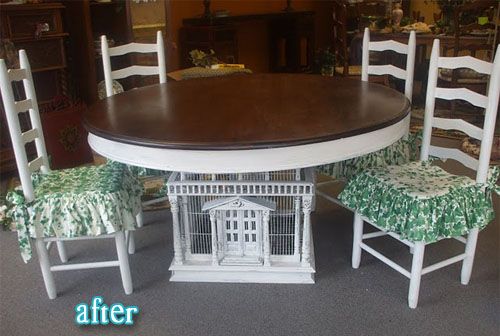 And here she is all dressed up for tea. So great! And I bet it makes for a great conversation piece at dinner! Thanks for sharing Nancy!