What's that? What did you say? Did you say something about wanting to see some sofas that would set your heart on fire? Yes? Well then I'm happy to oblige: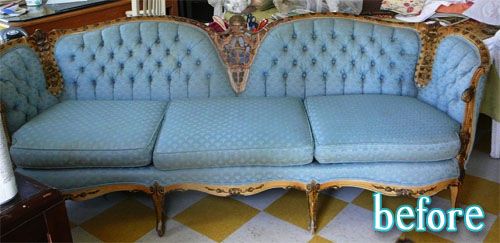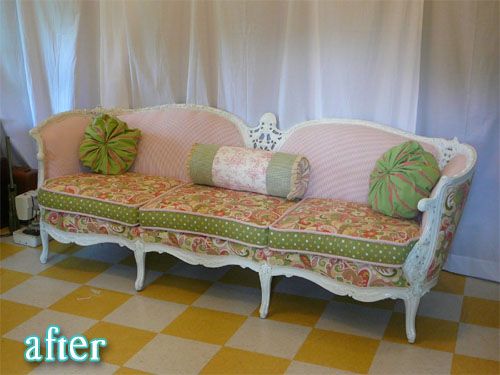 Le sigh! Isn't she amazing? Just the perfect mix of feminine whimsy and fun. From Ann Marie at
la

maison

LaFortune
. Check out her blog for more pics, including this fabulous settee's "daytime" look.
Brought to my attention from the fabulous
Jannet
, who owns
Simple Matters
, my fabulous sponsor!
***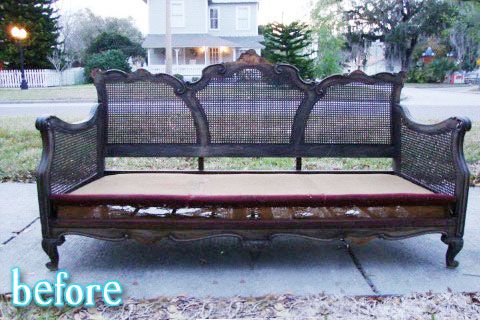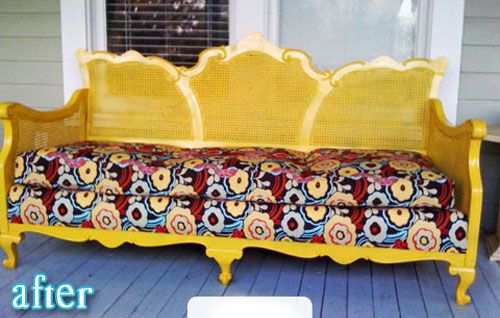 And what do you think about this guy, huh? Gasp-out-loud, that's what I think! I'm loving the bold, bold color and fabrics mixed with the ornate lines. Funky fusion! From Shana and John at Junk2Funk, check them out!