A couple of weeks ago, the good folks over at
Amaco
sent me some Rub 'n Buff samples to play with. Never having heard of Rub 'n Buff, I was intrigued. I needed to get my hands on something to makeover, post haste!
As luck would have it, I had recently made a purchase of a gaudy gold framed mirror.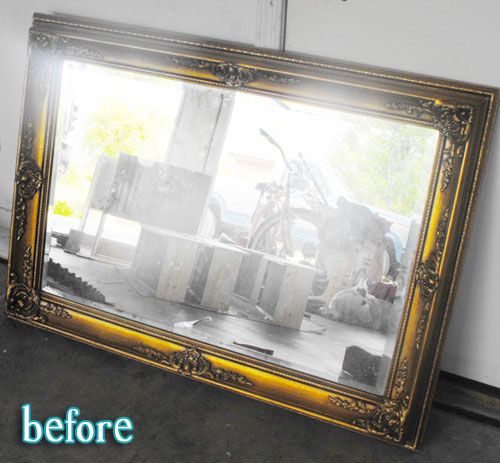 Yikes!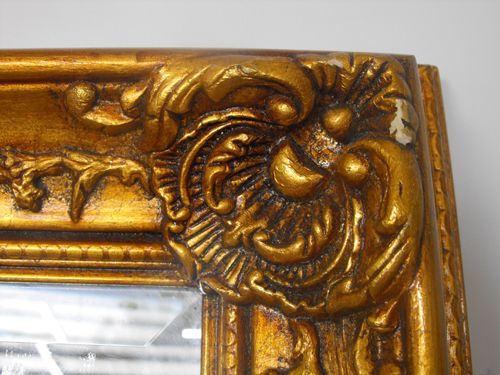 I wouldn't even call that gold, I would call that, like, rusted mustard. I knew I wanted it in white, but after I painted it, it continued to sit in exile in the garage. It was still just missing something.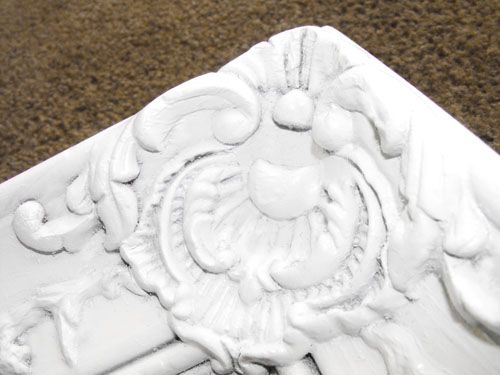 "Help, I'm boring!"
 Enter the Rub 'n Buff!
Rub 'n Buff is a blend of carnuba waxes, metallic powders and pigments that create a finish you won't find in regular paint.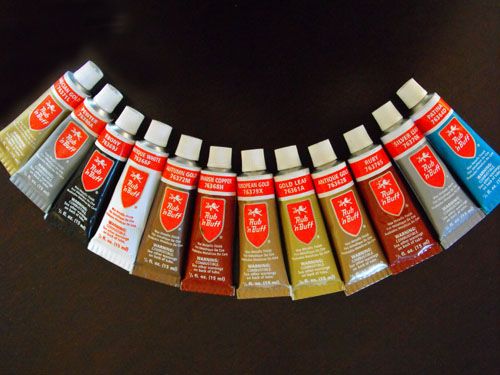 Twelve shades to choose from — my mind, it boggled! There were five different shades of gold alone! But, since I was trying to de-gold-ify the mirror, I thought I'd try pewter (second from the left, and partially used as you can see… I got excited and took these pictures after the fact!)
The only bummer was that there weren't explicit instructions for how to use it, other than, you know, "Rub" and "Buff," so I just winged it (wang it? wung it? Holy wow, none of those words are making sense, I need a nap).
So I rubbed. I buffed. Actually, I first squeezed a tiny bit out on a toothbrush and worked it into all the little nooks and crannies. Then I buffed it up with this old washcloth while taking a picture of myself with crazy eyes.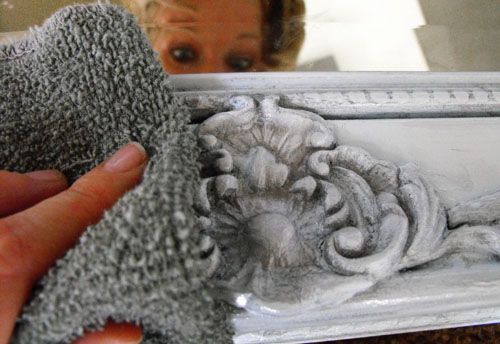 It dries FAST, so there wasn't a lot of wiggle room to adjust the color once it got on. A little bit went a long way, I probably didn't even use 1/8 of the .5 oz tube for the entire mirror.
I must say I was pleased with the results. I was wanting to add more depth and character to the mirror and Rub 'n Buff delivered, with a subtly glamorous sheen to boot.
So here she is!
Wait, one more look at the before: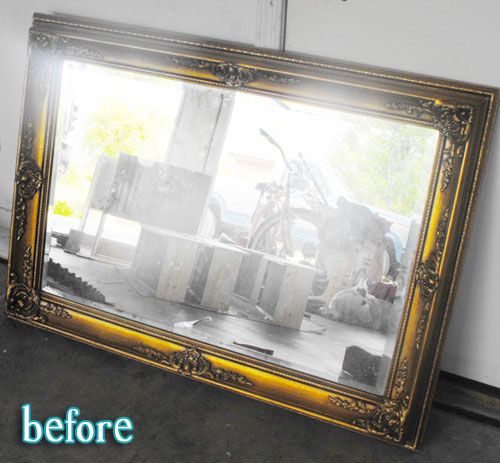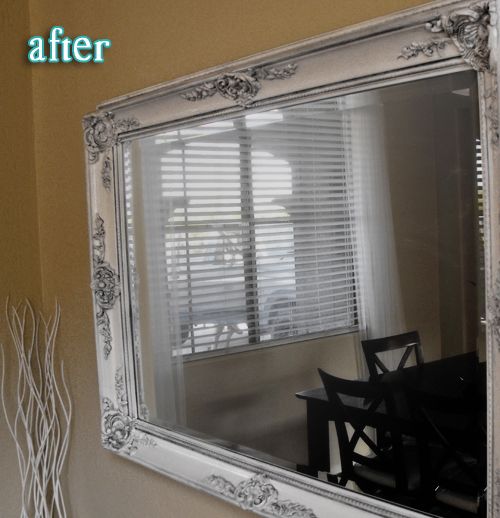 Ta DA!
I think it turned out quite well! Check out
Amaco.com
for more info, or I'm pretty sure you can pick some up at places like Hobby Lobby and the like.
Thanks for reading friend, have a great weekend!