Old windowpanes make for fun decor on their own, but Genevieve took hers a step further and inserted colored glass to make a beautiful art piece for her porch. I bet it looks amazing when the sun hits it! 
 If you are interested in trying something like this yourself, she does offer one word of advice, WEAR SAFETY GOGGLES! Check out more on her blog
Genevieve Gail.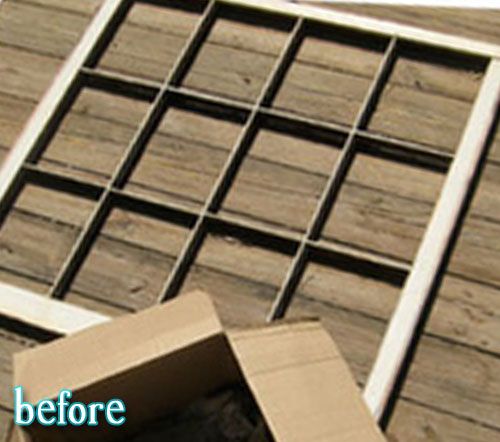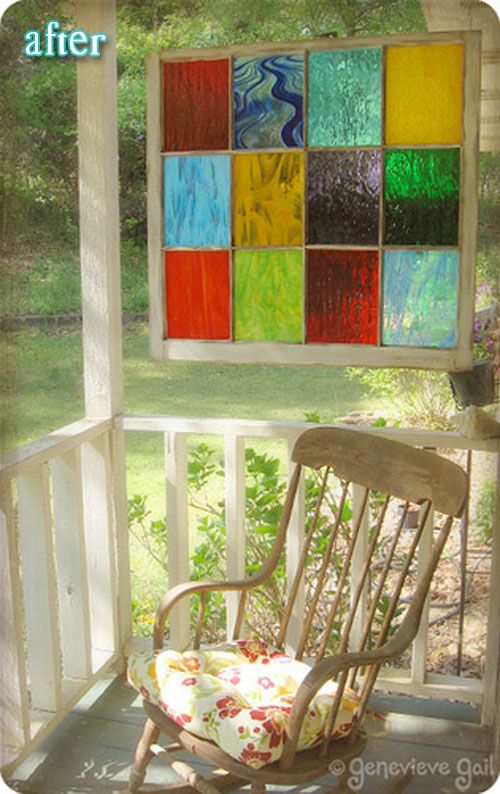 This post sponsored by Garage Sales Tracker!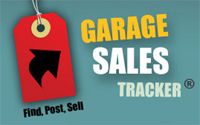 Click for a chance to win a free

iphone

!