Truth be told, this staircase is pretty striking even in its mid-construction, shambles-a-plenty phase. 
 You might think that the raw wood banister was going to be stained, but you'd be wrong! Lori wanted it to match the rest of the iron staircase, but didn't really want to pay for it. And I don't mean she wanted to steal one, I mean she instead gave it a metallic paint treatment with a little texture thrown in to mimic the look of real iron. 
 No further details as she does not have a blog that I'm aware of, but I for one would love to know more! Fill us in, Lori! 
UPDATE!! Well, what do you know? Lori decided to start her own blog, and this staircase is her very first post! Head on over there and give a new blogger some encouragement! Plus, lots more pics of the stairs! Click here: Projects Plenty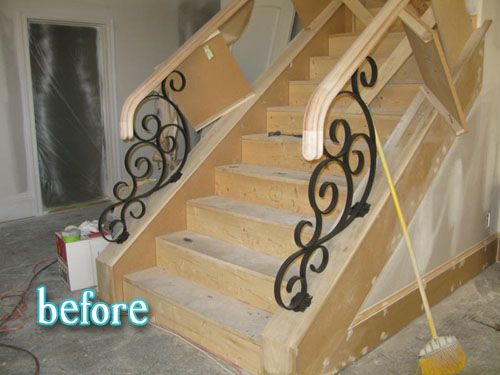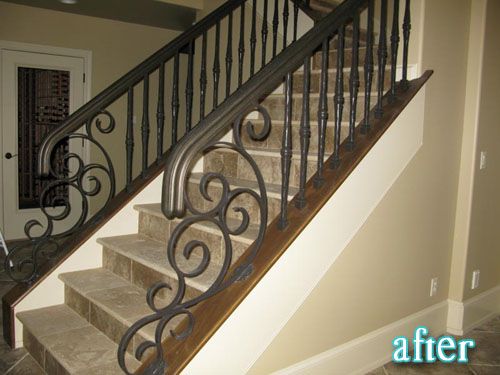 This post sponsored by Garage Sales Tracker!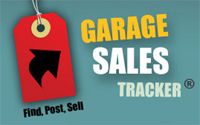 Click for a chance to win a free

iphone

!