If you're in the mood for a quick and easy update, grab an old lamp and a can of spray paint, what could be easier? Give the shade a makeover while you're at it.
 You could try burlap, like this classy lil' lamp from Allison at
Design LIFE
.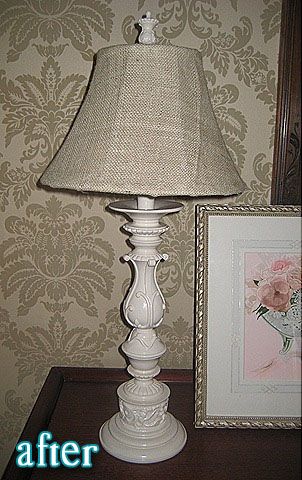 Or, for a sentimental touch, recycle something meaningful. When Jeanette's baby outgrew her crib bedding, she saved the fabric from the bumper and recovered this little shade!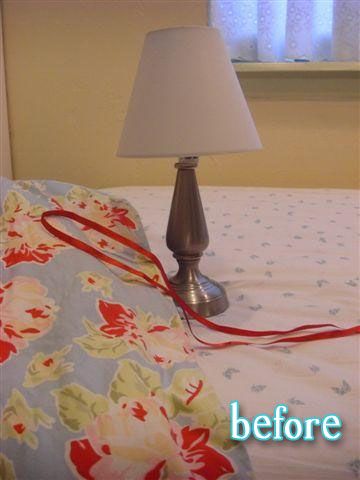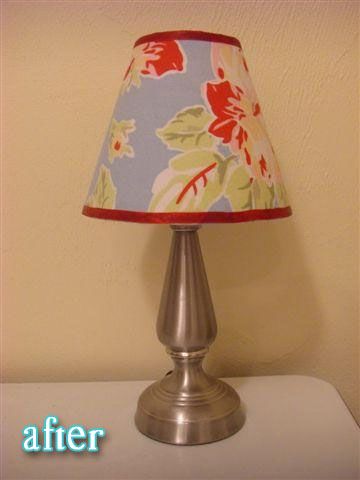 Or, get your arts-an-crafts on, like Annie, who lightened up this lamp with braided jute, inspired by a Ballard Design lookalike. Check out her blog HERE, her lamp is almost identical!