Doesn't matter if you live in a mobile home or a mansion, your home can (and should!) be beautiful. Kathy from
My Little River Cabin
had looked for ages for a comfy little weekend home. Priority number one was somewhere near water. Good looking, well that was negotiable. 
 She finally found exactly what she had been searching for and says "I contemplated this old place and decided it reminded me of me … old and scarred and in need of refreshment … a major
facelift
… only this
facelift
would be cheaper."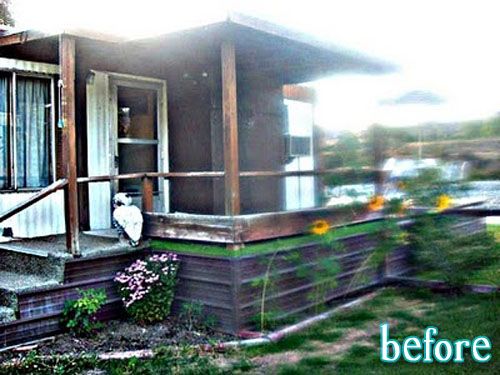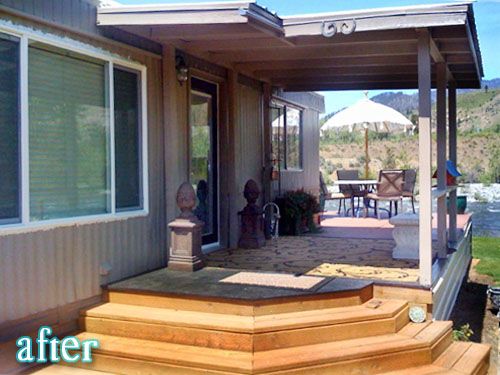 She tackled both inside and out, refreshing the garden area (more like performing major surgery) and adding a great new deck.
Was this bathroom haunted? No silly, just a smudge on the camera lens. Love the after, mixing up some modern design with more ornate elements.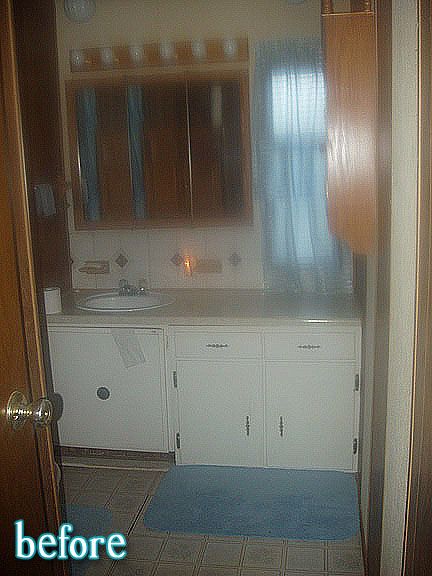 How dark and dismal was this? Look how much light and space were added just by removing that awkward closet and banister, and installing new windows and a glass-paned door!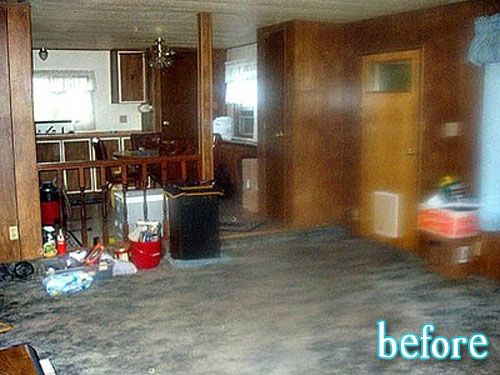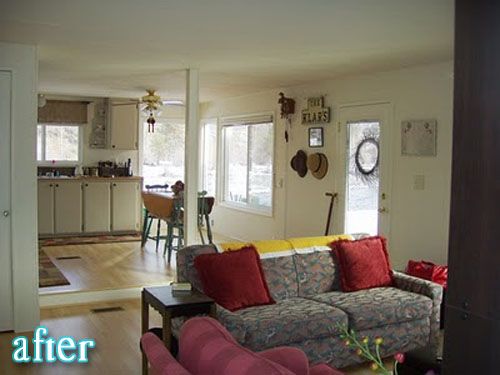 Goodbye to the grungy gray carpet,
faux
wood paneling, scary wallpaper, and hello to style! How much do you love that mirror, because I loves it a lot.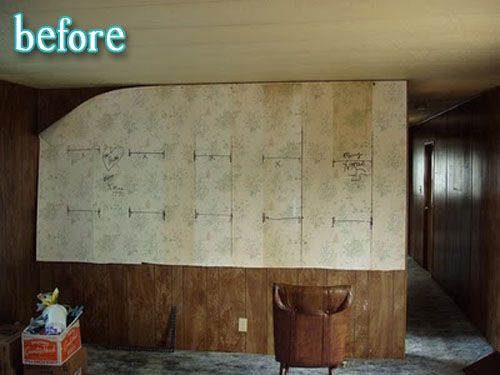 After all that work, she has turned her "tuna can" into the perfect homey place to enjoy the nearby river and finally relax! Much much more to see on her blog My Little River Cabin. 

Thanks so much Kathy!