Sarah alerted me to the fact that she was overhauling her entire house, so I hopped on over to her blog
Baby Steps with Bessie
to take a peek. (Anyone who names their house, let alone names their house"Bessie," is alright with me!)
 So here was Bessie's dining room.
Ack
! Shield your eyes! Let's get a close up of that wallpaper. I see mallard ducks floating among be-
ribboned
baskets of flowers. Home Sweet Home indeed. A little too sweet. I'm afraid.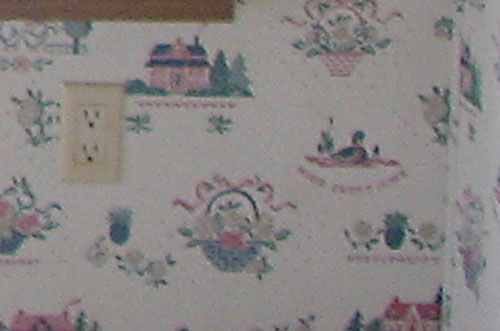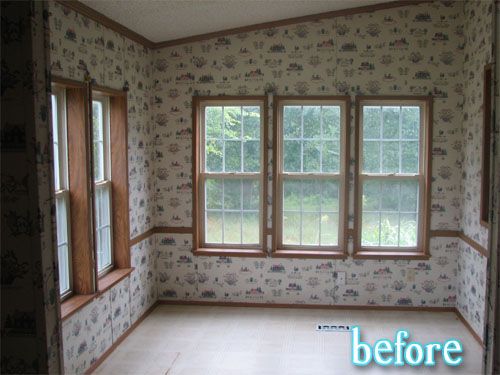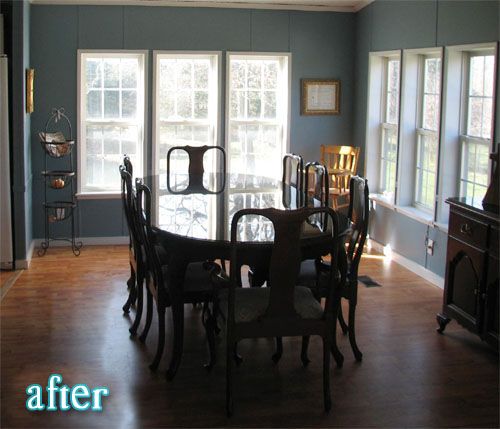 Ahhhhh
, it's like you can breath in here now! And let's take a look at the living room. Be prepared for another assault on your eyes, this time from the lava-like glow of the magenta carpet.
And after! If springtime looked like a living room, it might look just like this. Thanks Sarah! By the way, I see you! Check out more of Bessie's progress over on her blog
HERE
.