Got nothing to do this weekend? Why don't you makeover your bathroom!
 Since they are usually such small rooms, they are ideal for quick makeovers; just a coat of paint and some new accessories and you can have a whole new look by Sunday! 
 Here are a slew of ideas to get you going. Of course, you might get started and not know when to stop!
 
Like Allison from
House of Hepworths
, who was simply trying to re-caulk her tub, which led to re-tiling around the tub, which led to this complete bathroom overhaul. And she did it all by herself! She should win some kind of award.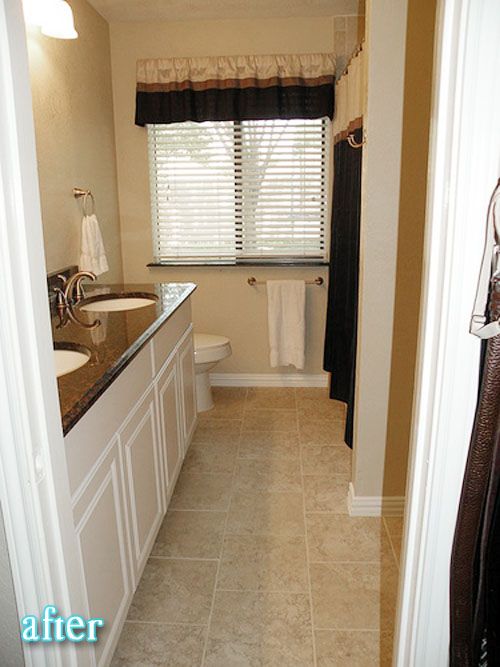 ***
This lovely bathroom redo comes from Ginger at Cottage on Rosewood. You have to click on the link to see more of this one, you have to! There are some great accessories and details going on in there.
***
Even if you can't retile your countertops, just look how much impact a new color can make! Jessica said adios to this boring beige bathroom and gave it a fresh feel with blue. See it on her blog
Vanilla Bean.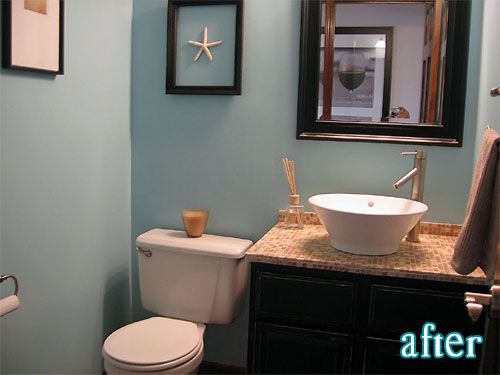 ***
Love the color palate here from Kathy at Wheatfield Wonders. She found the sink and faucet on Ebay!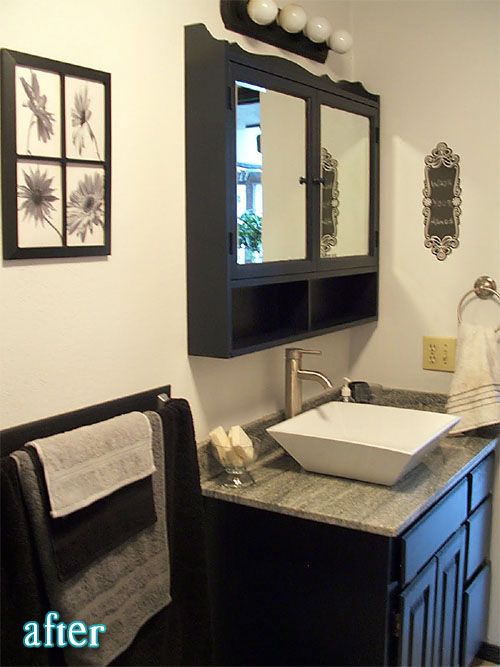 ***
Woah! This one is almost identical to the previous bathroom above! But this one belongs to Alisa at
The Sweet Life.
She tiled that countertop herself and made it sound easy!
***
Nothing says "Public Restroom" quite like industrial tile all the way up the wall. Yikeseeys! Loving that beadboard and double vanity much, much more. From Kat at Low Tide High Style.
***
This bathroom had a swirly, buggy theme going on that Sausha was SO OVER. She gave it a pared-down, sophisticated redo, and do you see that ruffled shower curtain peeking out back there? She made that! I want one! Check it out up close and personal on her blog Show and Tell.
***
And speaking of sophisticated redos, our final bathroom today comes from Amanda at Casa Brasi. Behold the wonders of paint and accessories!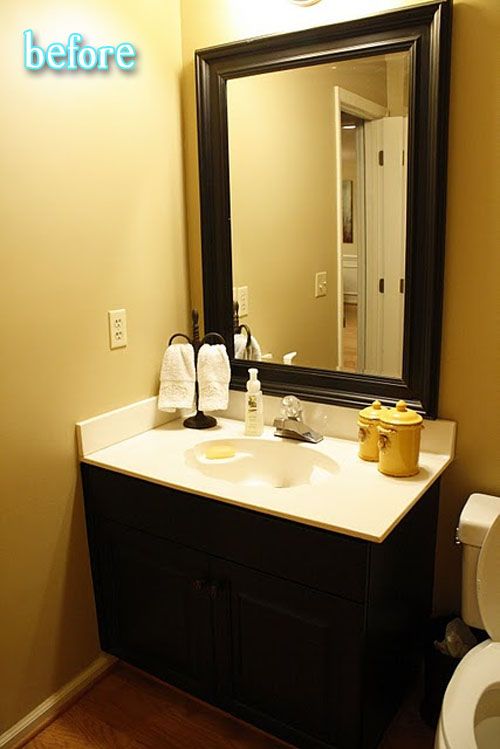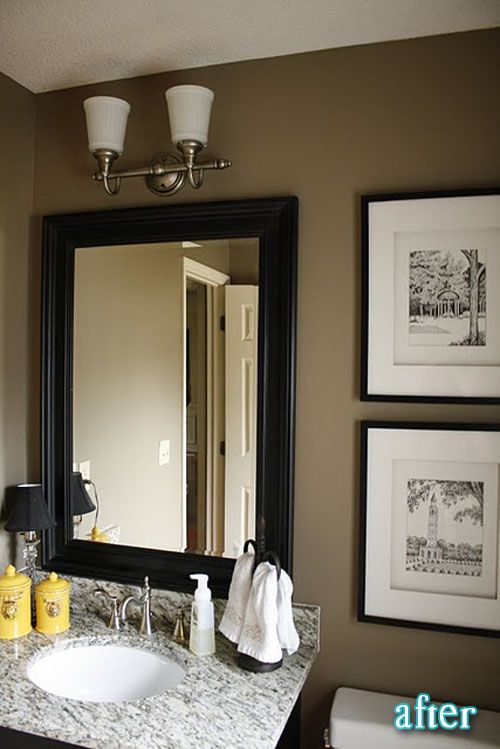 Ok, and some other stuff, like faucets and countertops, but still, big changes with small budgets. Now go makeover your bathroom and send me the proof!

Have a great weekend!