I know I feature her a lot, but darn it, I just love her work!
(So, side note, if you've submitted something in the past, don't hesitate to submit your work to me again! And don't be discouraged if you've sent something in that never got posted, sometimes I receive a lot of similar projects, and sometimes I just get really behind and may end up posting your redo months later! Anyhoo, keep em coming!)
Kristen from K.F.D. design was commissioned to paint this plain-jane table and chairs set, and given the parameters of "alphabet-themed" and "gender neutral" from her client, this was her adorable outcome: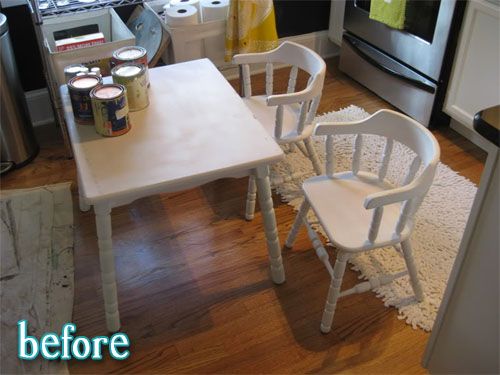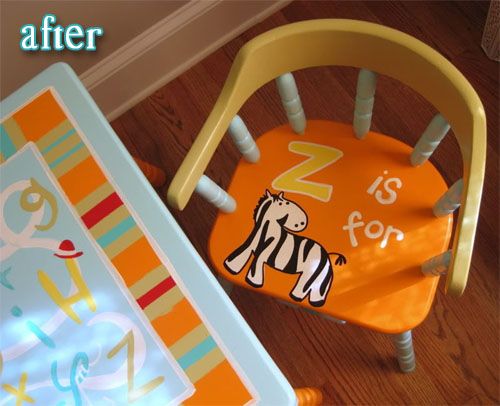 Check out her blog HERE for more pics!