I've been amassing a good collection of chair
redos
, so here they are without further ado:
Wait a minute, there is some
further
ado: Giveaway tomorrow! Check back in, won't you?
 More ado: AND I am also slowly starting the process of accepting new advertisers, should you be interested! (
betterafter@live.com
)
I know it's kind of lame when a blog you like starts to get overrun with sponsors and ads and contests and
blinky
flashy things all up in your face, and the content becomes less and less what you liked about the blog in the first place. 
So don't you worry. I solemnly swear to keep this blog about what this blog is about. Still, I like giveaways and I like being able to tell my super awesome readers "Hey! Thanks for being here!" 
 
And why you're here is this: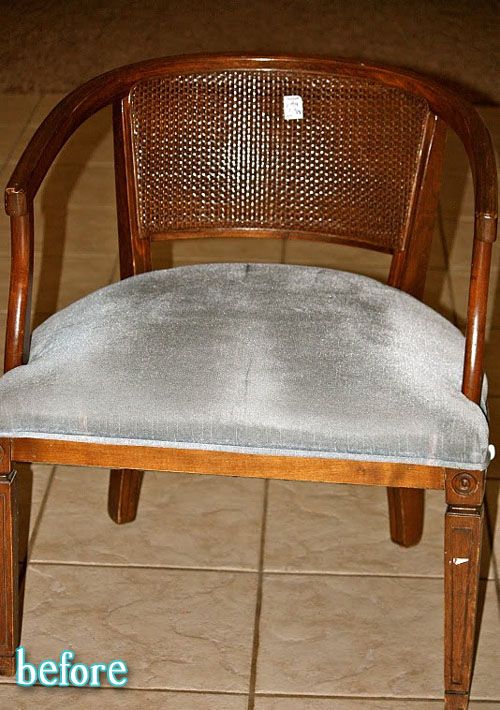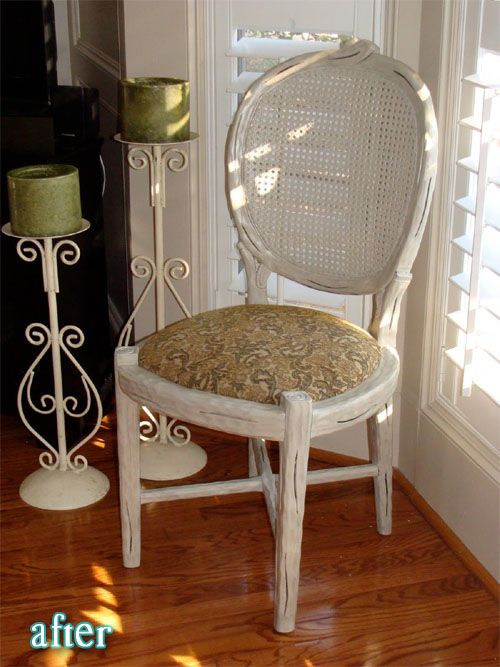 From weird grungy metallic to soft white with pretty paisley, this comes from

JuliAnna
at 
Camp Little Deer.
***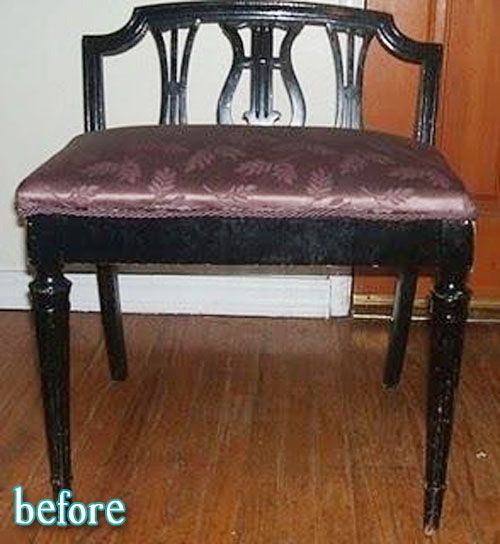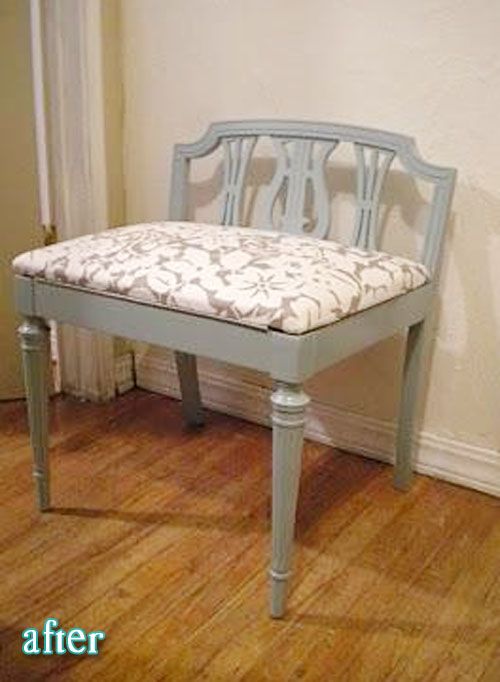 From Katrina, a great redo of a not so great old redo, found on her blog
Chic Little House
.
***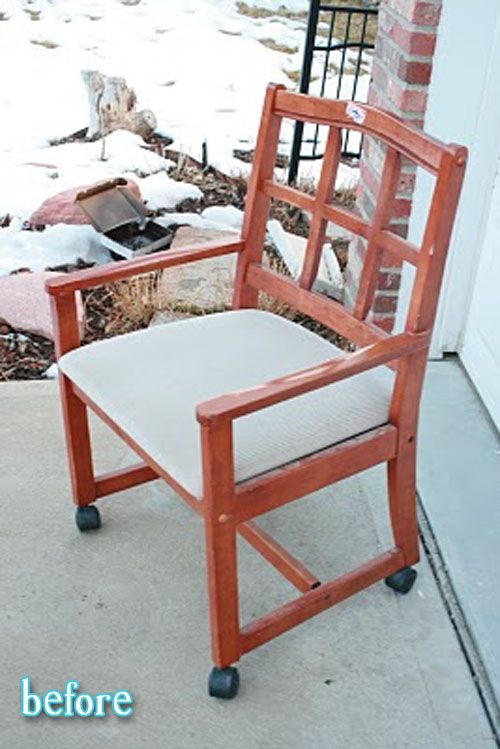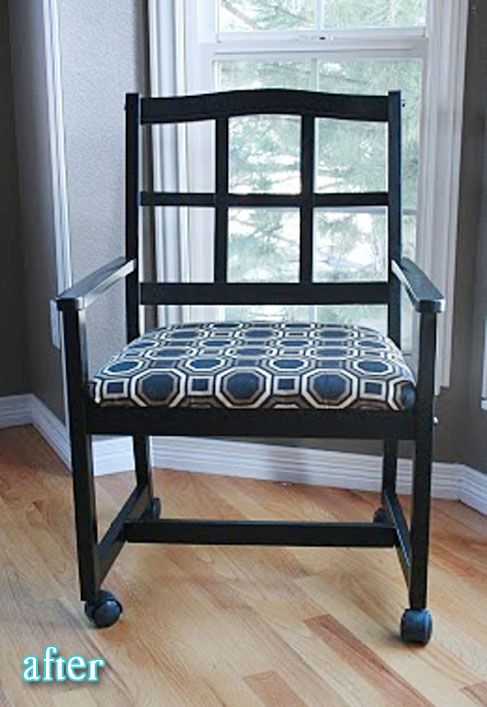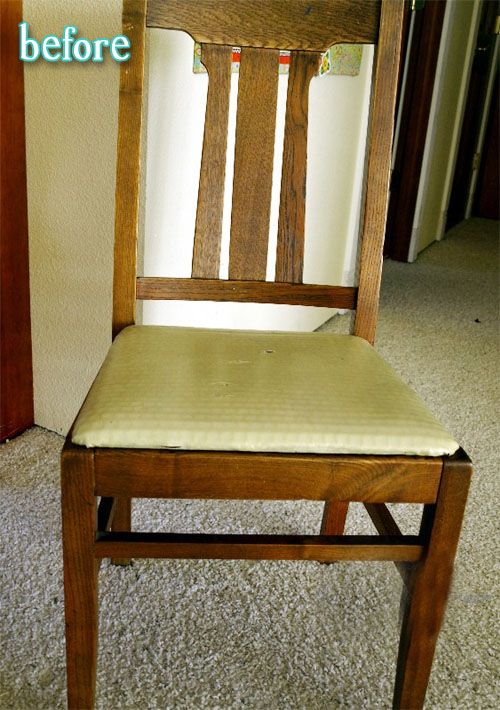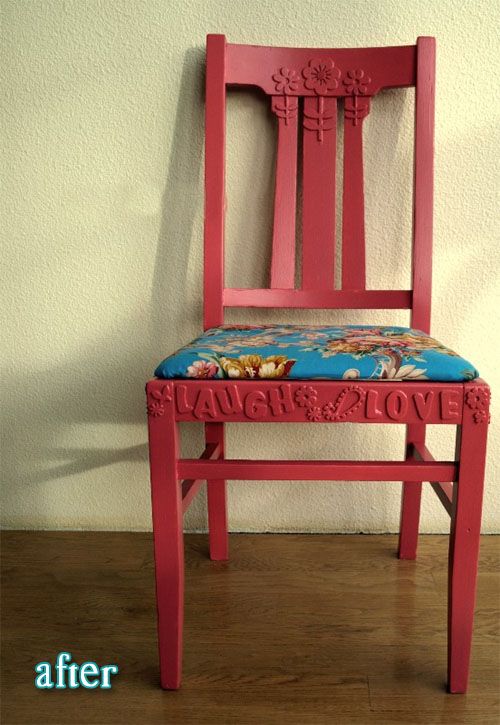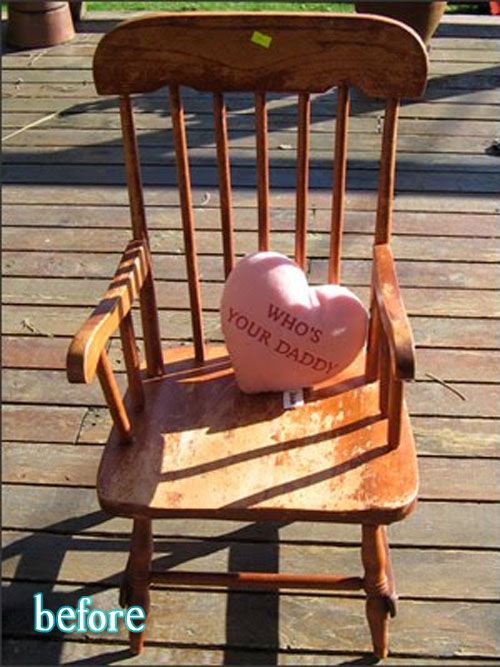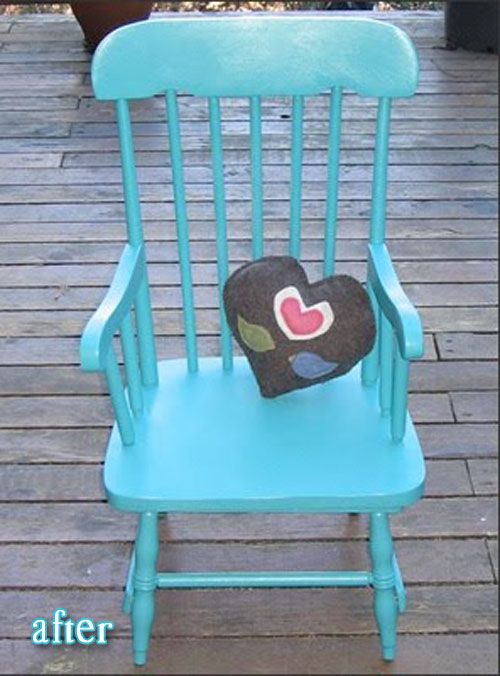 And finally, a $5 challenge redo by Denise at
Thrifty

by Design
! I love that even the pillow got a makeover!