I've been bogged down lately! Can't seem to keep up! I swear, my laundry has figured out how to reproduce itself and my emails go unanswered longer and longer! Sorry, someday I'll figure it all out. And then I'll probably die the next day, because I will be 109 by the time that happens. 
 To compensate for my general lacking-
ness
, here is a two-for-one deal! Two blah dressers into two great
redos
, coming your way: 
 First: a pink cabana-style dresser from Denise at
The Painted Home
. Love the dresser, but I really love that before pic! Drawers open, clothes every which way.
Hmmm
, looks familiar..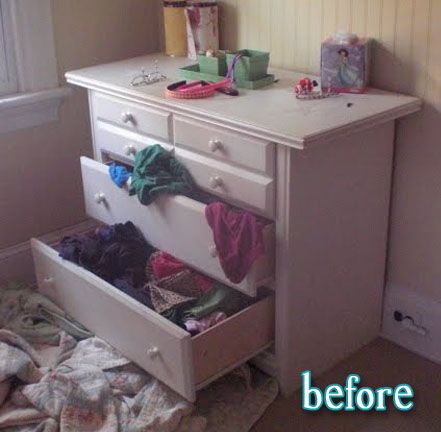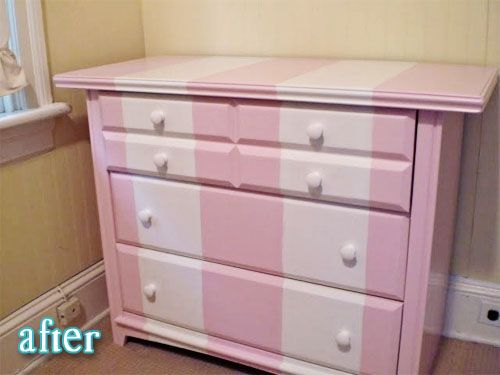 Second, take a look at this fun dresser redo from Pamela at
Be Colorful
. She redid this dresser to sell it, but when she did, she was a little sad to part with it. I would miss all that personality too! Thanks so much ladies!