Are you looking for ways to spiff up an old end table? Are you losing sleep wondering what, if anything, you can do to de-borify your ho hum nightstands? Well, look no further, because here are a few ideas for your viewing pleasure: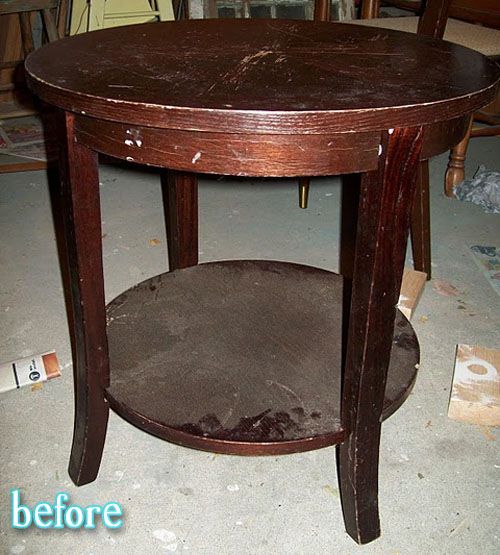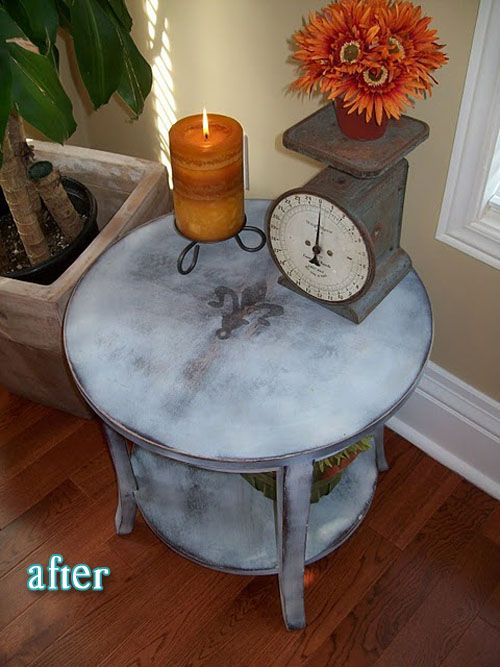 This gray distressed table with a fleur-de-lis detail is from Lisa at Recaptured Charm. I just love the shape and the color of this table.
***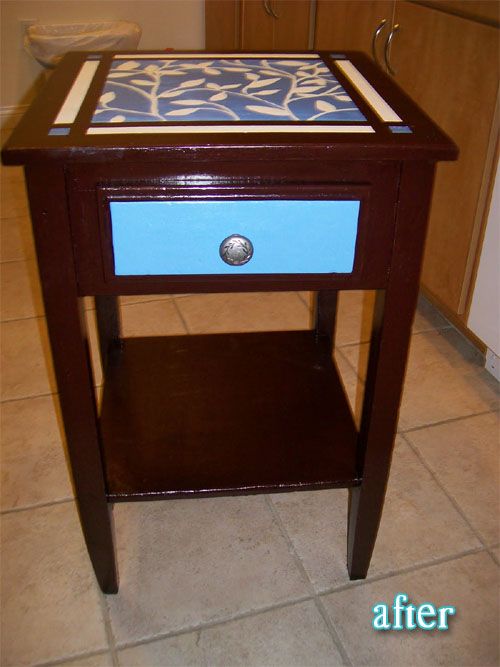 This before table was not just lacking in the style department — it had never even met the style department. Annie fixed it up with a leafy paint job that took its cue from the detail on the original knob. See more on her blog Living with Annie.
***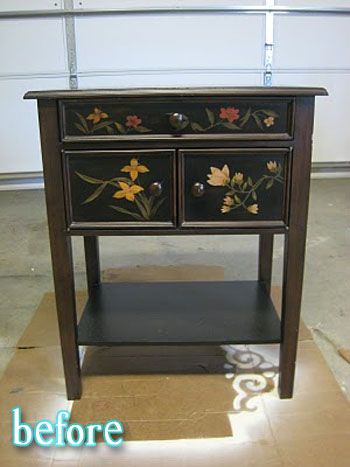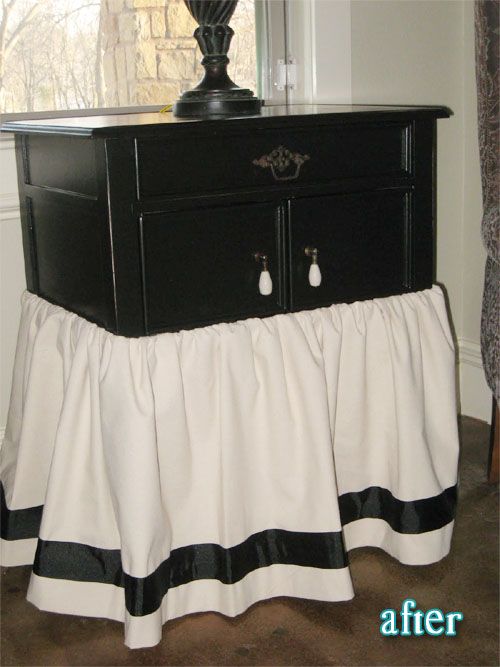 And finally, this little table gets to go to the ball after all. The ladies over at Shanty 2 Chic waved their shanty wands and gave her a sophisticated gown, which wouldn't be complete without some new jewelry as well!
Thanks everyone!