These two projects aren't related, but I think they would make a cute couple! Not that I think things that are related make cute couples. I just mean, two different people submitted these, separately… you know what I mean. 
 First, Jessica from
Words Making Sounds
purchased this mirror for $1.25 (So cheap!! My Goodwill is such a rip off, I swear). A quick and easy coat of white, and she looks brand new! 
 Secondly, the cute zebra chair redo comes from Ashlie, who paid $5 for it at a
thriftstore
. After an adventurous recovering endeavor in which she discovered old
ramen
noodles lurking deep within, Ashlie and her chair are now headed toward a beautiful
ramen
-free life together.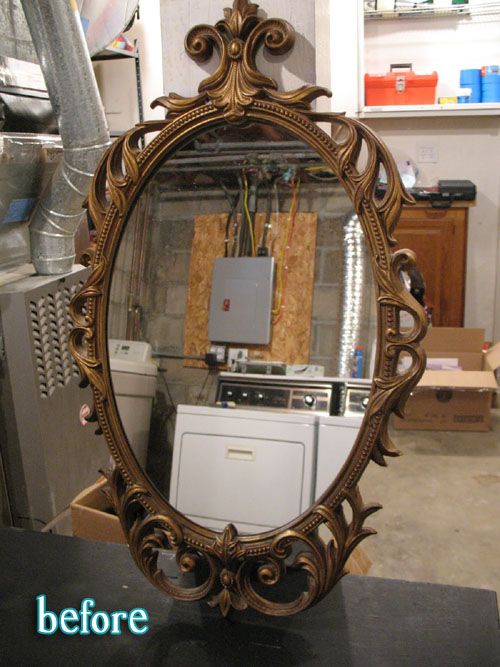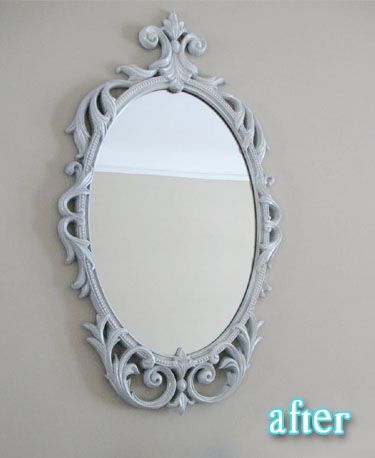 ***