Swoon. Drool. Gape. Wow. 
 Is this bedroom not the dreamiest thing you've ever seen? This redo comes courtesy of Angela from
Fixing it Fancy.
It is one hundred million times better than the before.
 There is no possible way I could have slept, or even stood in that previous bedroom for any period of time. The wood paneling! It terrifies me, no joke. It's truly lame, but I have a little phobia of knotty wood. Even just looking at the pictures is seriously making my stomach hurt. Knotty wood looks like eyes. Eyes staring at me. It honestly creeps me out.
AGHH
, I'm getting all jumpy, I have to stop writing about it!
 Please go see more
HERE.
Thanks Angela, I love the new room even more than I hate knotty wood! And that's a lot.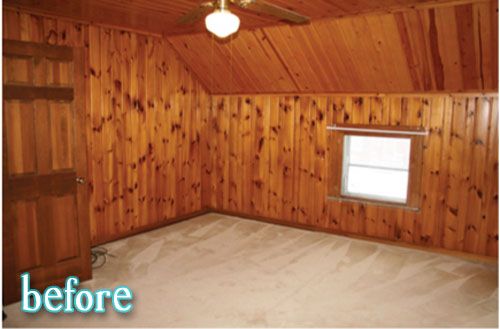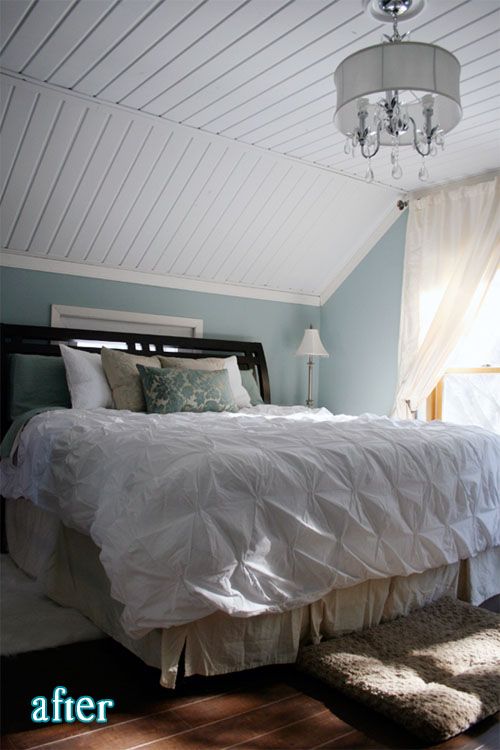 And take a look at her closet. Trying … not … to … seethe … with … jealousy …