True story. I took my three-year-old boy to the library yesterday. The only book he wanted to bring home out of the entire library was this gigantic (outdated) book about home design. 
 It weighed about nine pounds and was bigger than he was, but HE WANTED (sob!) THAT HOUSE BOOK (sob!) So we brought it home and read through it, and boy oh boy, there were a lot of pictures like this: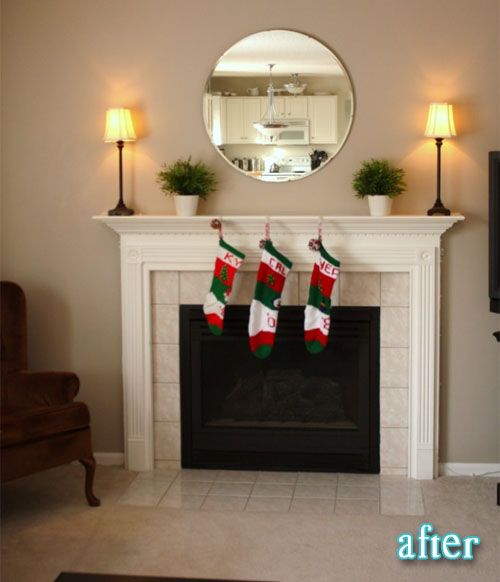 I was itching to reach into the book and paint everything white, like this stunning mantle redo by Nealy from Bambina Babe. Not that there's anything wrong with oak, many people certainly seem to love it. I'm just not one of those people. And I don't think white will ever go out of style. At least, I hope not!