Lou Lynn had a character of a grandmother who was addicted to her Harlequin romance novels. She had stacks and stacks of them, as the story goes, thus the need for many bookshelves. This particular one was passed around, going from room to room and from color to color before Lou Lynn and her husband decided to turn it into a more substantial
piece
of furniture. 
 They repainted, added
beadboard
to the back. What made the biggest difference to me was the new moulding
pieces
around the cabinets and the crown moulding across the top edge. What a change! Mammy would be proud. Check out the process on her blog
Lou Lou.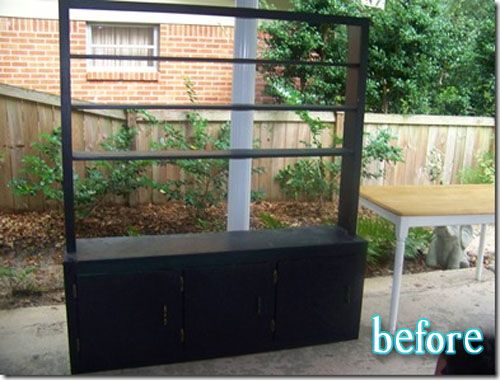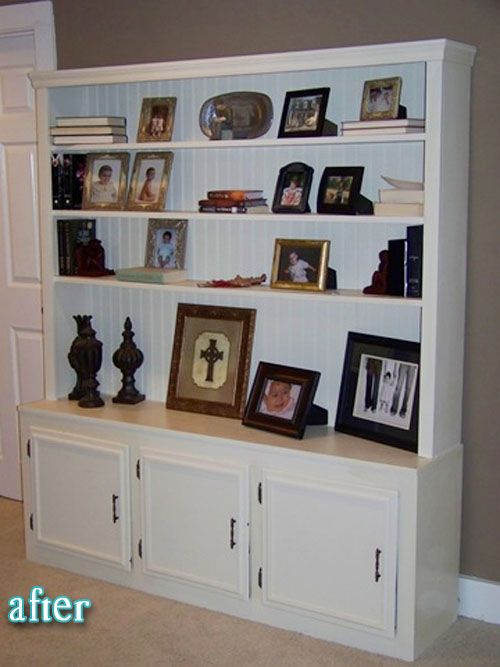 And here is another of her redo projects. She unearthed this vintage Broyhill chair that had been hanging out in storage, once belonging to a great aunt and uncle. And believe it or not, this was her VERY FIRST re-upholstery job! Nice! Check out more HERE.